A few days after Venus and the Sun come together in our skies, the Moon, empty and beginning her new cycle, joins the line up in the fiery sign of Leo where we meet a new Moon on 16 August, 2023.
Key Themes: Self | Awareness | Creativity | Rebirth | Insight
Leo Ruling Planet: Sun
Leo Element: Fire
Leo New Moon Times & Dates
Wellington:

Wed 16 Aug, 9.37pm

Sydney:

Wed 16 Aug, 7.37pm

Tokyo:

Wed 16 Aug, 6.37pm

Singapore:

Wed 16 Aug, 5.37pm

New Delhi:

Wed 16 Aug, 3.07pm

Dubai:

Wed 16 Aug, 1.37pm

Moscow/Istanbul:

Wed 16 Aug, 12.37am

Paris/Berlin:

Wed 16 Aug, 11.37am

London:

Wed 16 Aug, 10.37am

New York/Toronto:

Wed 16 Aug, 5.37am

Los Angeles:

Wed 16 Aug, 2.37am
Under a New Moon we are gifted with a rebirth of light. From nothing we witness the Moon as she births herself anew, growing in light, size, and shape with the Sun by her side. Together they journey, together they plant seeds. In the same sign, they hold a similar intention, direction, desire, and vision. The Sun offers warmth and life force for the Moon to build herself anew into the world.
In Astrology, Leo is ruled by the Sun. As the Sun sits in Leo it is home. The Sun that shines with life giving radiance whether the world around it claps or not. The Sun that through being who it is here to be offers light to the entire Solar System.
Within each of us is the Sun. We are made of Stars, after all.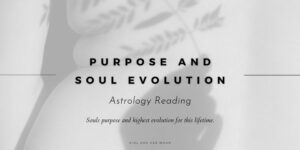 Within each of us is the need to be who we are, and to express who we are. Whether the world around us applauds or not. By being you, you too, offer light to the entire Solar System.
Whether your mode of expression is to create art, sing art, speak art, be art. Whether your mode of expression is in your projects, your work, the food you make or the way you care for your loved ones. Under this new Moon we are gifted the opportunity to rebirth our light with the life force of the Sun. To rekindle our relationship with our commitment to ourselves and our expression of ourselves.
As this new Moon meet us in the heavens, Venus journeys through the same fiery sign in the retrograde underworld.
Venus' glyph is that of the hand mirror. It reflects back to us who we are through the way we share ourselves in the world, the creations we create and the choices we make. It reflects who we are through humans we choose to love or the things, ways of being, subjects, or places we hold as valuable.
Venus retrograde is a deep dive into our underworld. It is a reflection, an invitation to go inward, and a space holder to reframe, reconsider, realign and recenter ourselves and our path ahead before we move forward with fire and passion once again. There is an invitation to meet ourselves deeply as Venus retrogrades. To meet our needs, our desires, our hearts with all they have been through, and how that plays a part in where we desire to build ourselves with this New Moon.
With a final piece of the puzzle of this lunation, Uranus, our planet of freedom and independence, liberation and innovation, brings an essence of cracking open.
As the Moon and Sun square Uranus with Venus travelling through the underworld, the Sun and Moon bring Uranus with it – rebirthing our perspectives. Rebirthing how we consider and understand what lays within us. Any wounds and narratives of past relationships. The way we shine or don't shine our light and the way we express ourselves into the world.
Uranus opens new doors within ourselves that offer a new way to see things. A way of seeing things that was previously unavailable without the Uranian magic of cracking opening what we have accepted as truth, as fact, as a given, as perspective, as possibility, as the confines of our accepted limitation.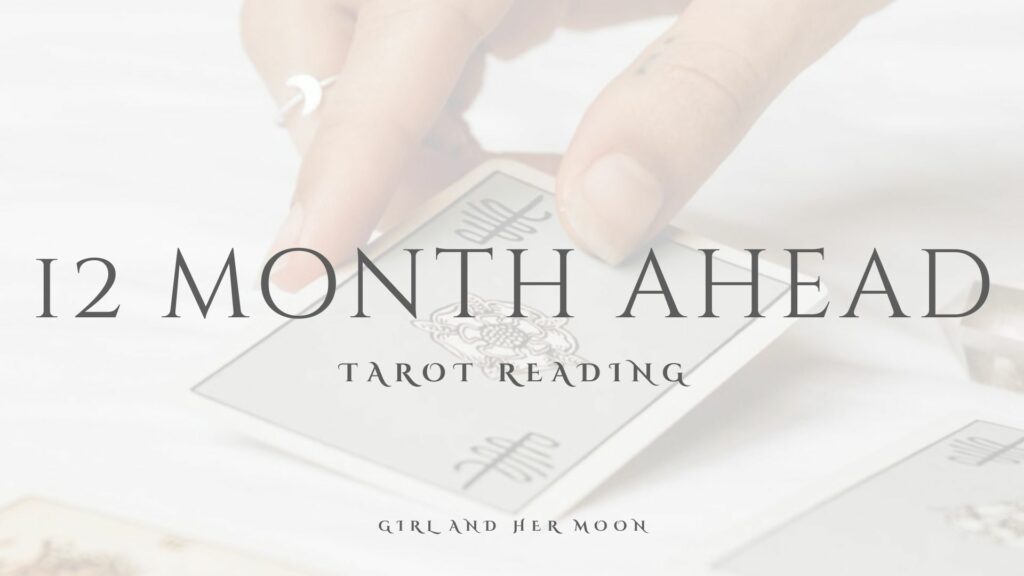 This new Moon is a doorway opening deeper into ourselves, offering awareness and new insight.
It invites us within to see with fresh new eyes, to open ourselves to ourselves, to ourselves as living and breathing pieces of art that are here to shine in fullness. There is much awaiting our realisation, as if parts of us are simply ready to be known, seen, reborn, loved, accepted, claimed, and liberated.
Leo New Moon Ritual
Descending with Inanna, with Girl and Her Moon founder, Jordane.
Find out more about this ritual here.
As a metaphor for Venus's underworld, or retrograde, journey, the 4000-year-old myth of the descent of Inanna, an ancient Goddess associated with Venus, is a profound psychological mirror of our own underworld experience.
During this journey, just like Inanna we descend into our underworld to witness parts of ourselves that have perhaps never been witnessed. This space is an opportunity to hold our shadow, our hurt, our pain. To hold the parts of ourselves that have been discarded and disowned, hidden in shame and cast to the side.
And with this witnessing, begin to integrate more of ourselves with love and acceptance.
This ritual is exclusive to our Flow with the Moon Membership.
In the Flow with the Moon Membership we hold monthly ritual and workshops under the new and full moon, as well as astrology classes and studies each month – along with access to all past ritual, workshops, healings, and classes.
Join us here for the Leo New Moon Ritual, along with access to the Pisces Full Moon Workshop, and Asteroid Magic Astrology Masterclass. See all upcoming events in the membership here.
By joining you will also receive instant access to over $10,000 of past workshops, classes and ritual.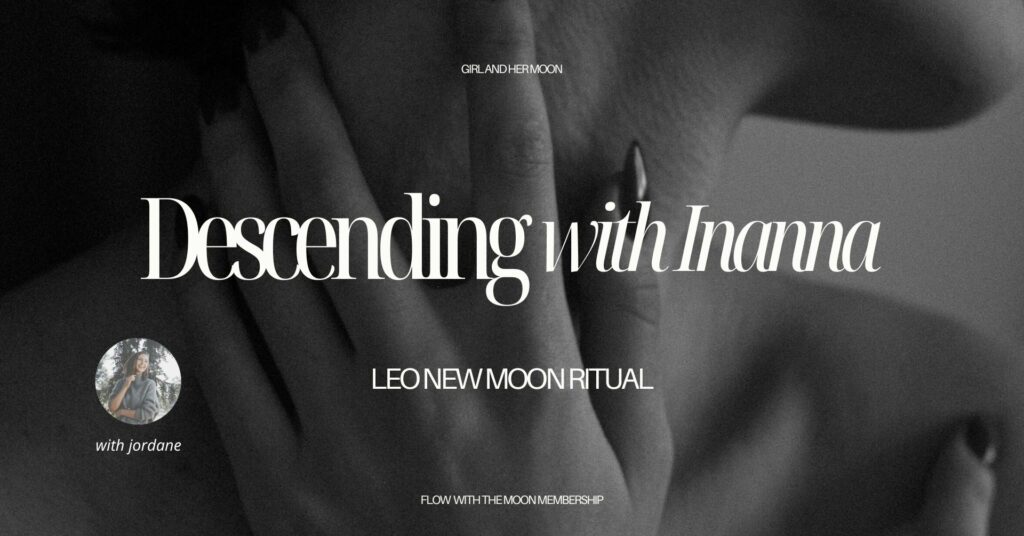 Leo New Moon Horoscopes
Watch your New Moon Tarot Horoscope by Zofiia here.
Happy New Moon,
Jordane x