Flow with the Moon Membership
A collective. A community. A sacred space. A container of becoming.
All of you is welcome here
Explore the month through Tarot for your Sun, Moon & Rising.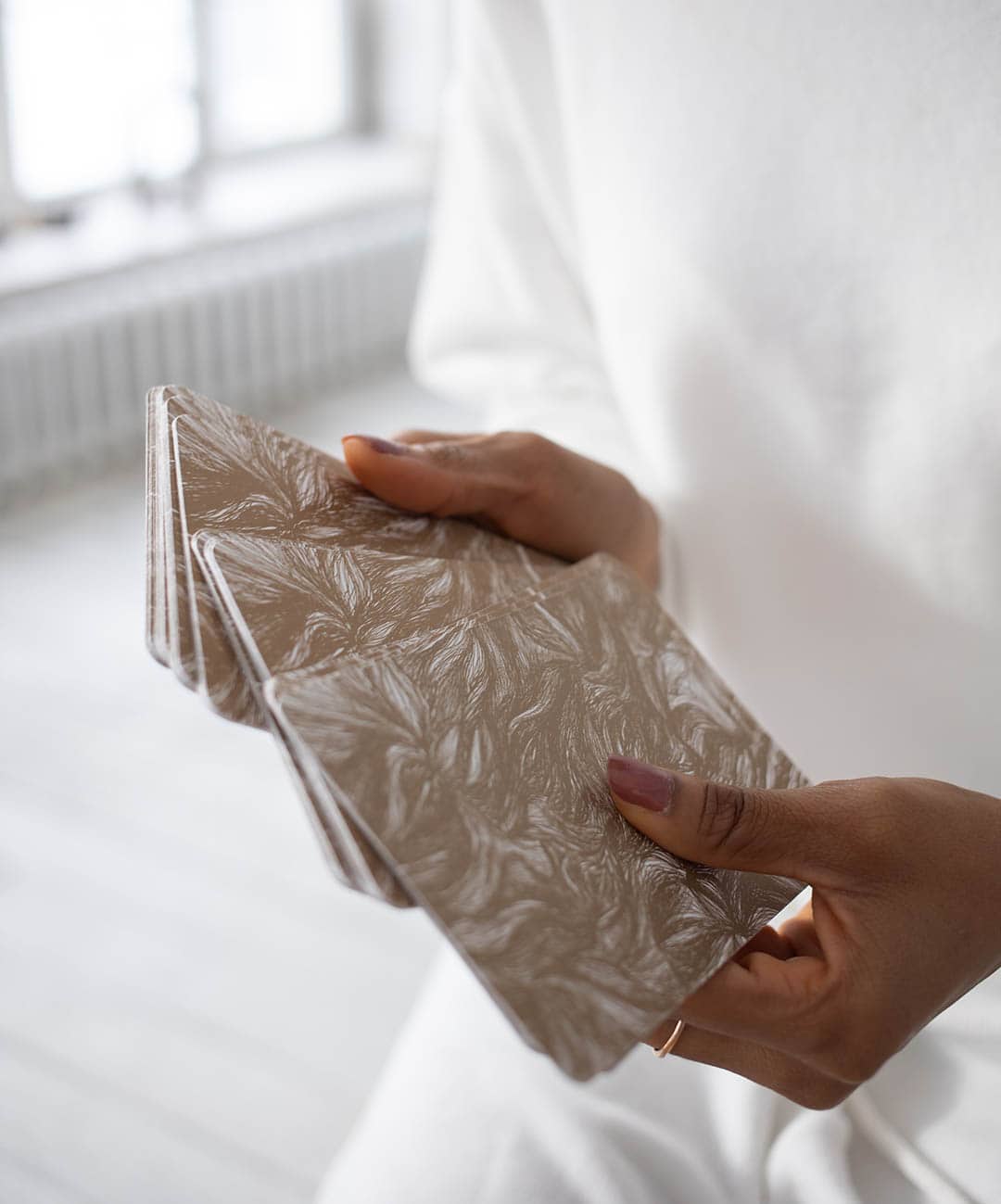 Insights & guidance into each months Astrological happenings.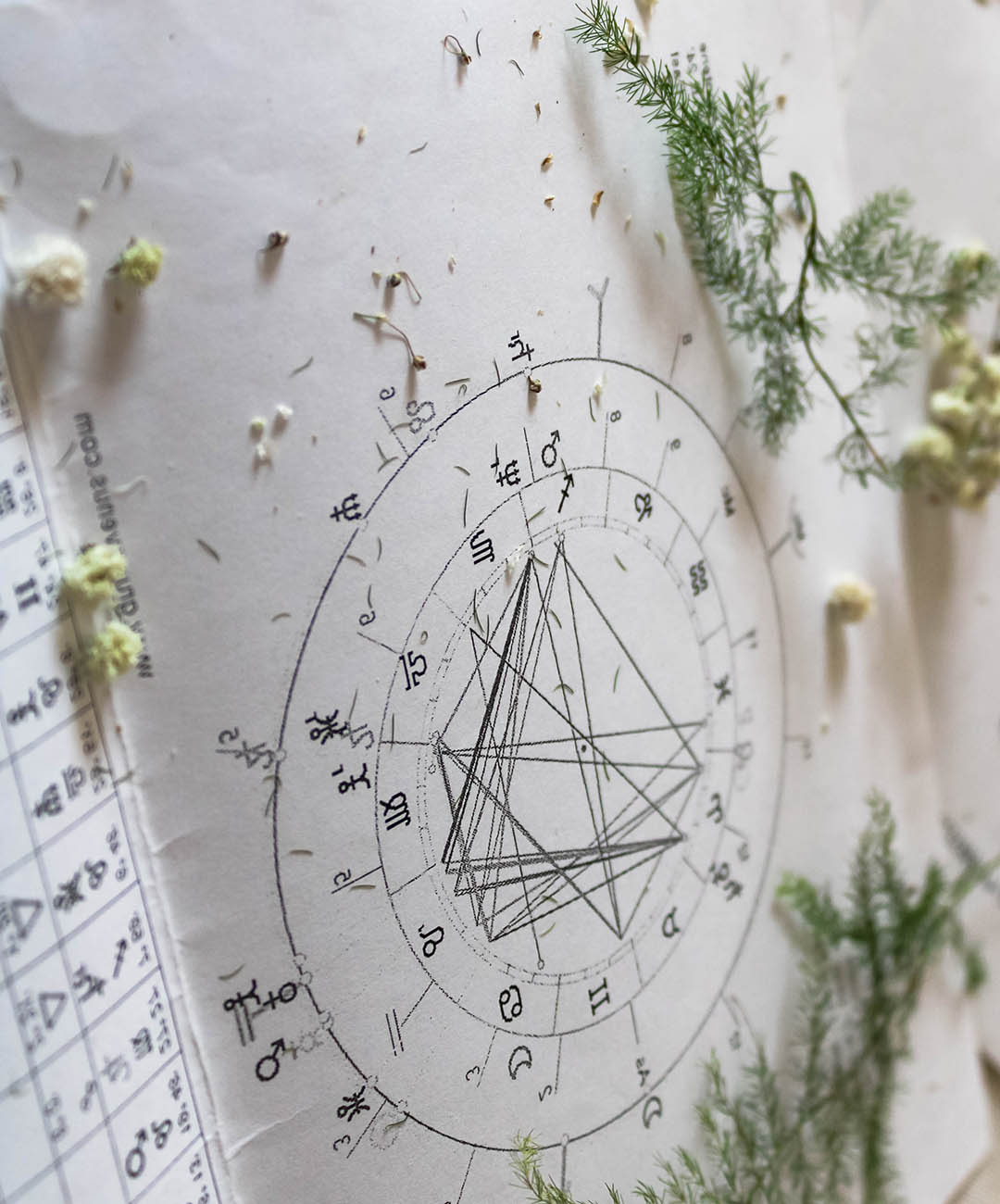 Workshops, meditations, or Soul Journeys alongside lunar energy.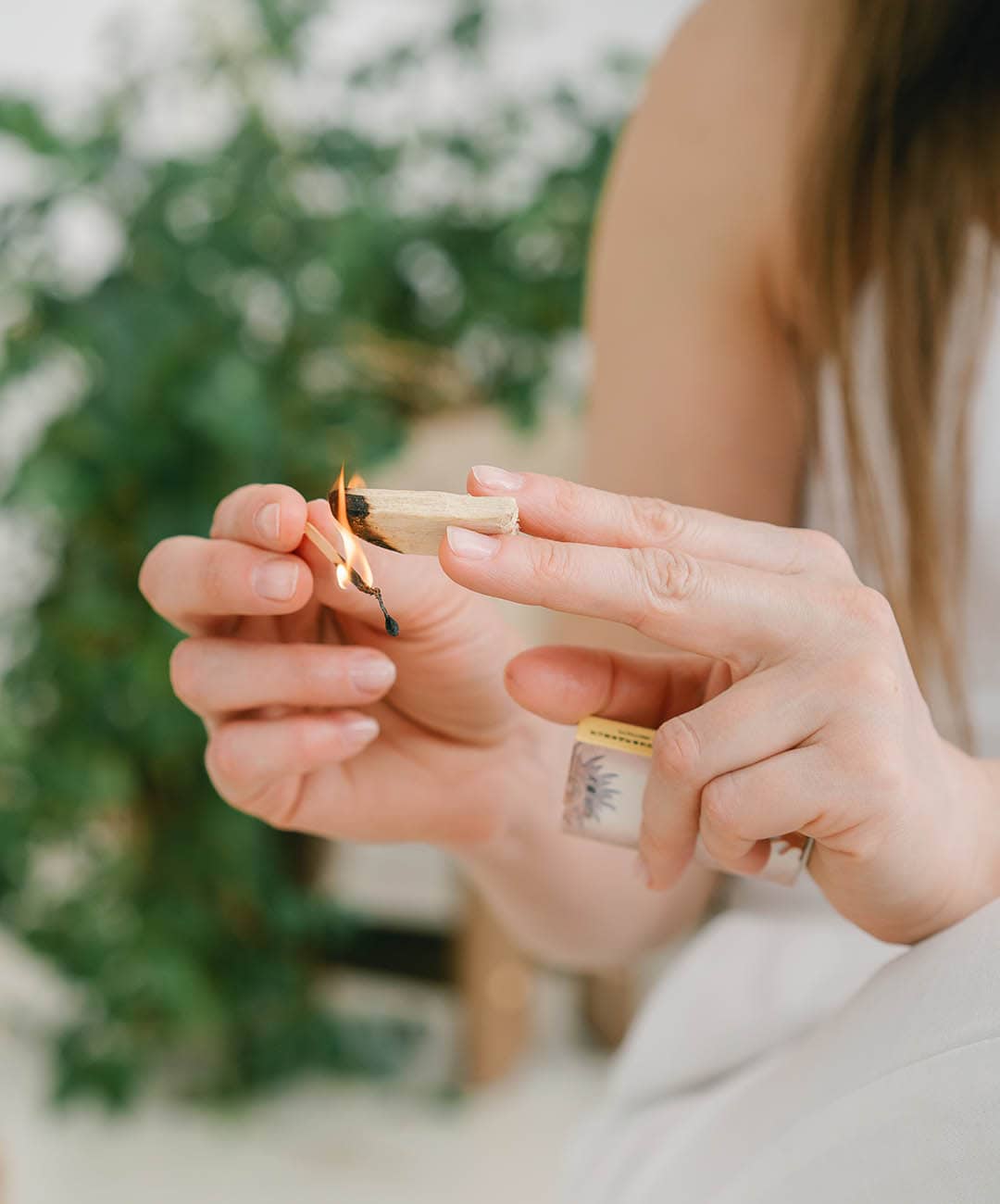 Come together live in a sacred & healing circle for the Full Moon.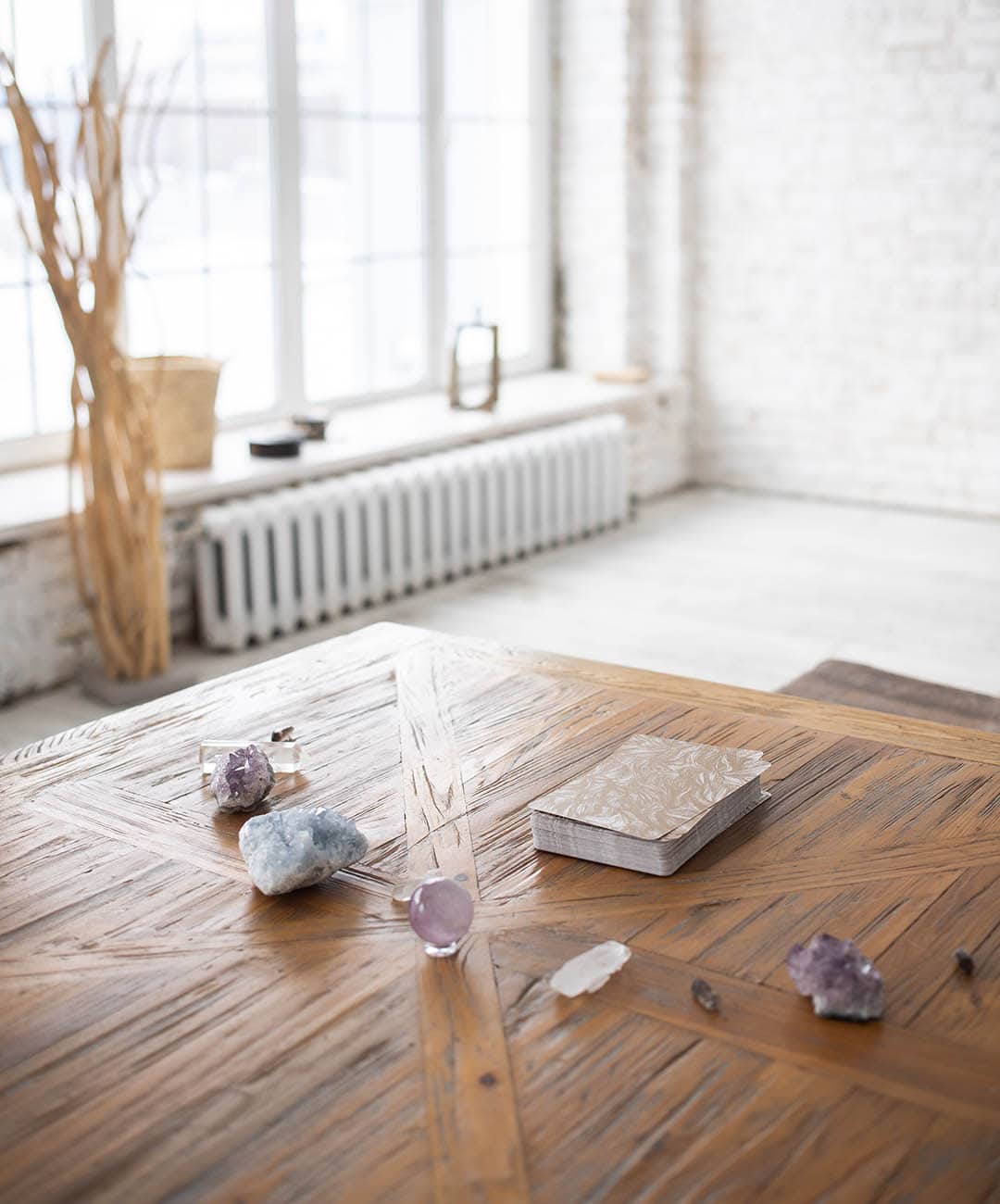 Connect with like-Souls through circles & community platform.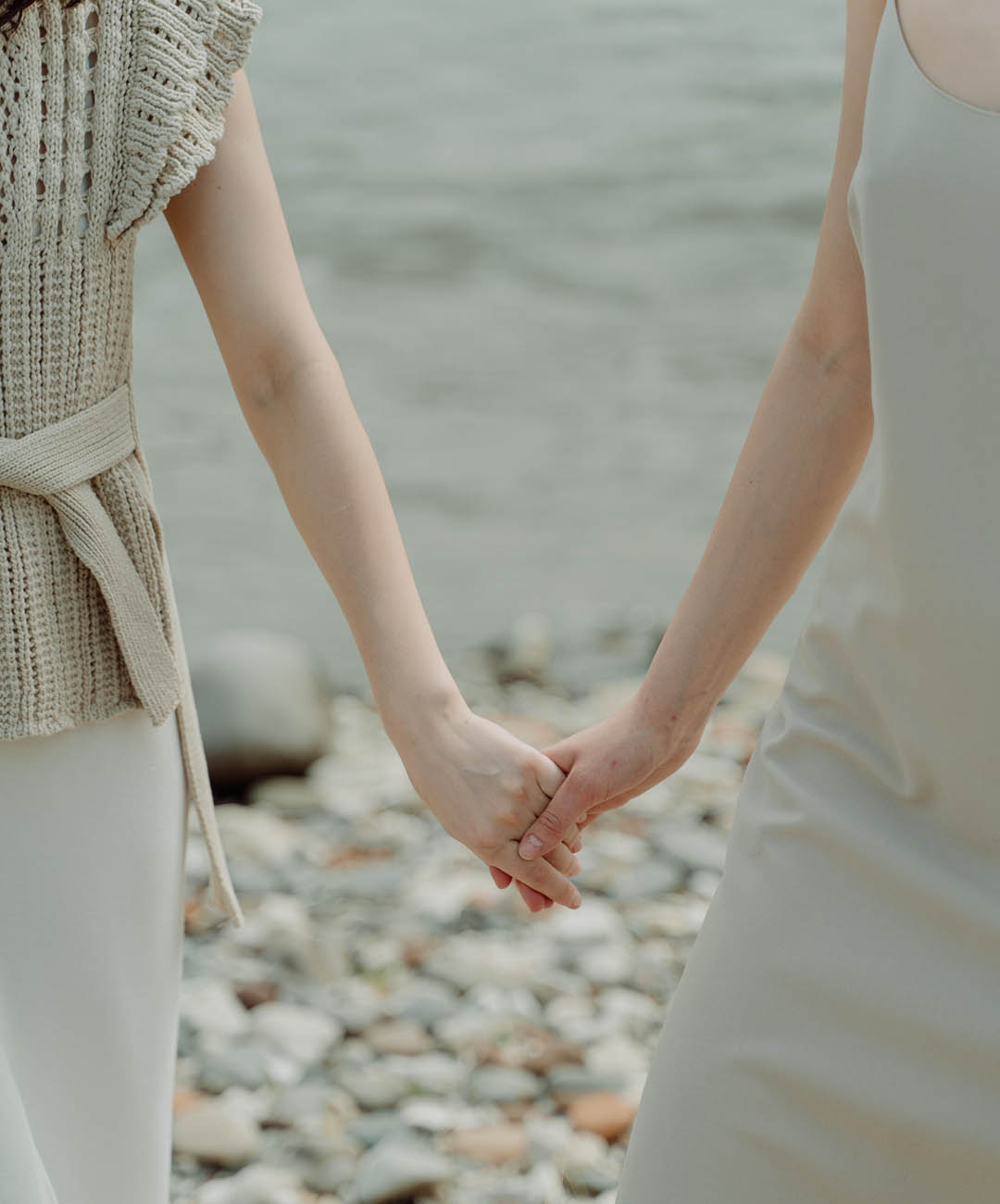 Our Flow with the Moon Membership has been home to thousands of women from across the globe who are aware of, and deeply nurturing, their innate magic.
They're doing so by aligning with the cosmos, by connecting to the Moon cycles, and by bringing their Soul into their everyday.
Monthly Astrology, Tarot, Live Moon Circles, Soul Journeys & Energy Activations.​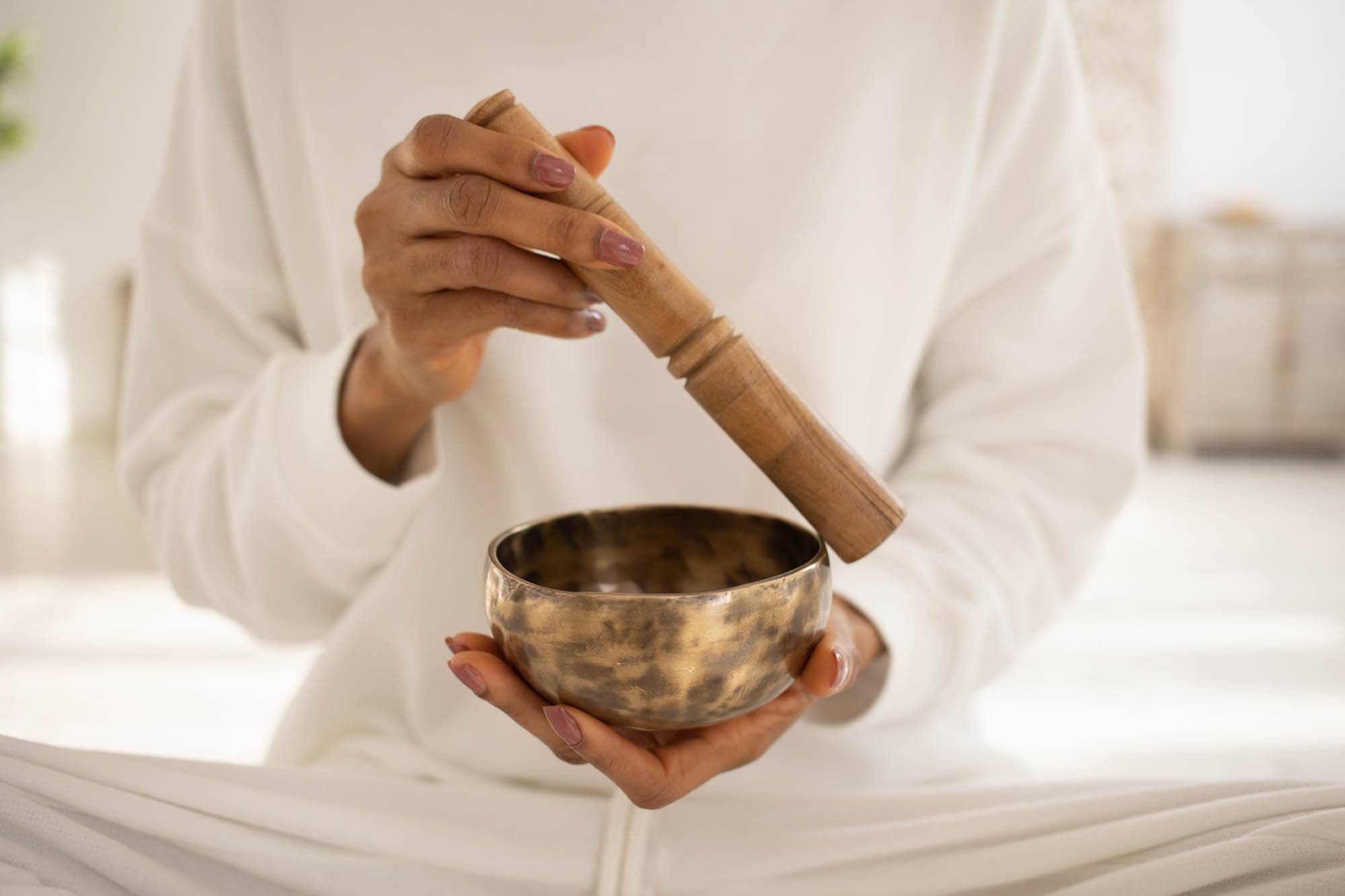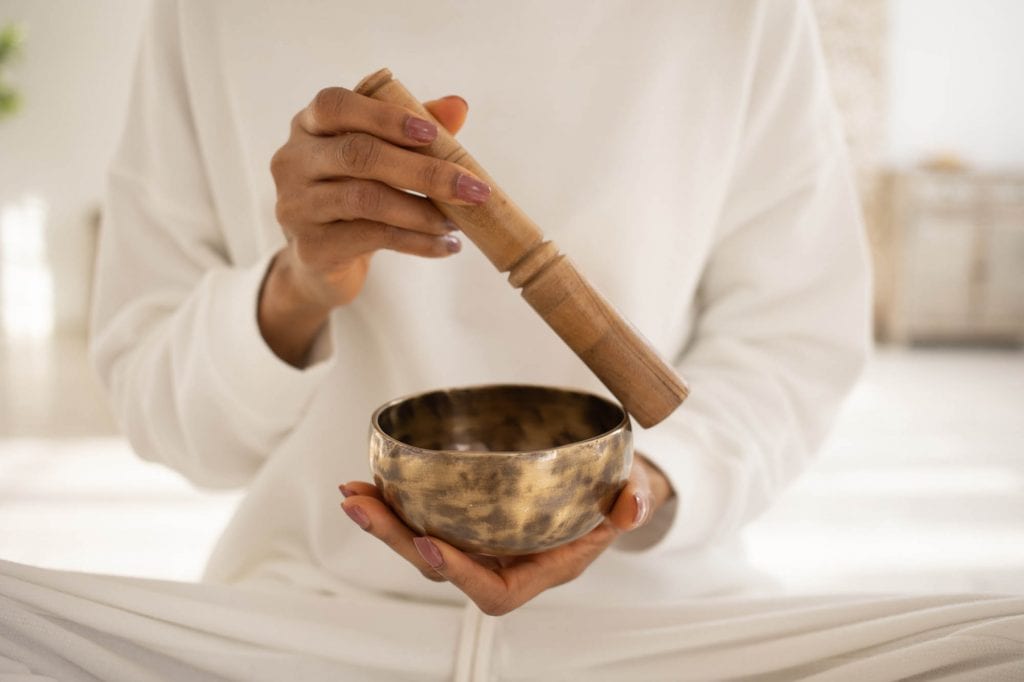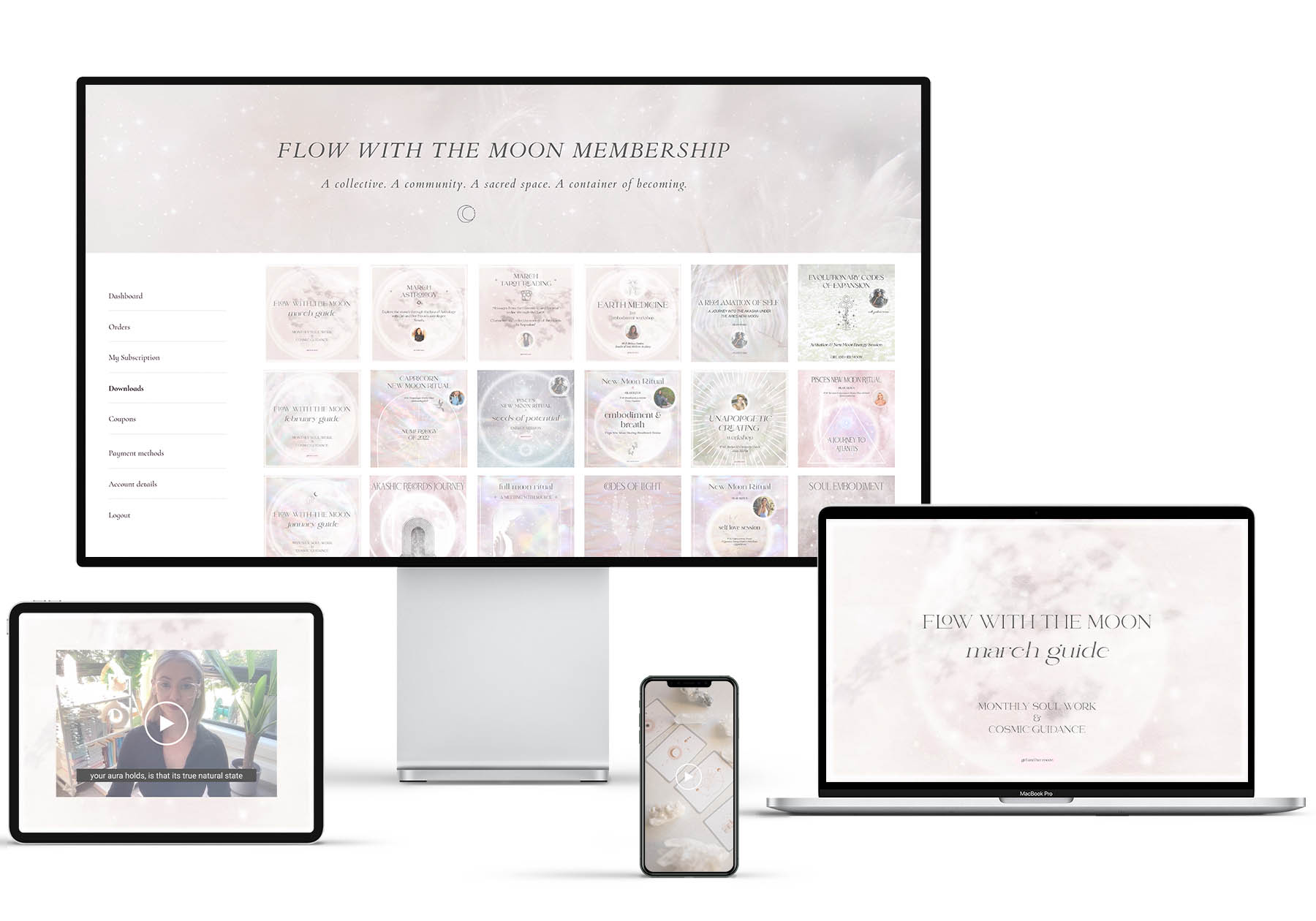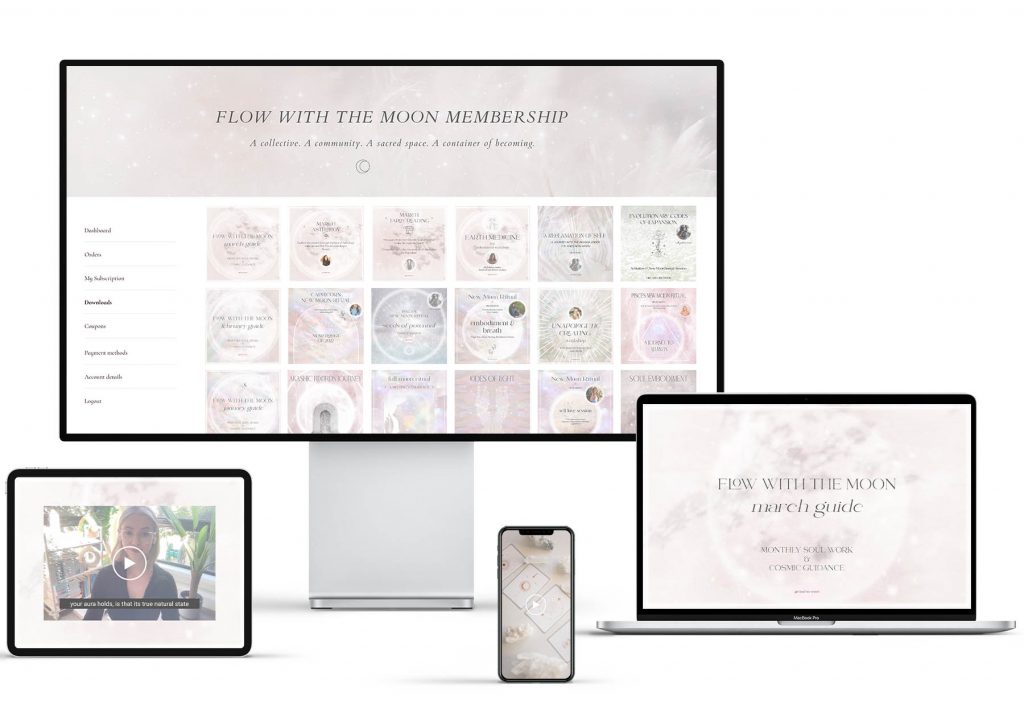 Fill up your cup as needed.
Each month a digital guide is uploaded holding the space for:
⊹
Tarot Reading for your Sun/Moon & Rising sign
⊹
Astrological events such as Retrogrades, Eclipses & more
⊹
⊹
⊹
Channelled Writings exploring Soul, Akashic Records, Numerology & more
⊹
Journal Prompts & Soul check-ins
⊹
You have life-long access to all you receive in your membership.
Not to mention unlimited member-only discounts on all 1:1 readings and GAHM offerings.
Explore 1 month at a time. Auto-renewed every month.
1 month free. Auto-renewed every 3 months.
Additional $2,000 in bonuses. Renews yearly.
Join our yearly subscription & receive over $2000 in bonuses
Instant access to over $2000 worth of spiritual practices and rituals
Past workshops and rituals exclusive to the yearly Flow with the Moon Membership, what you see below and more!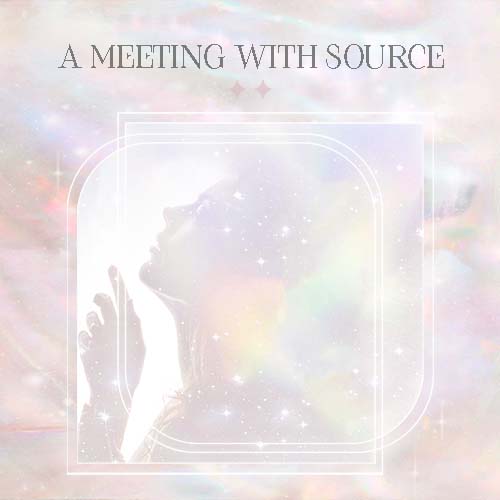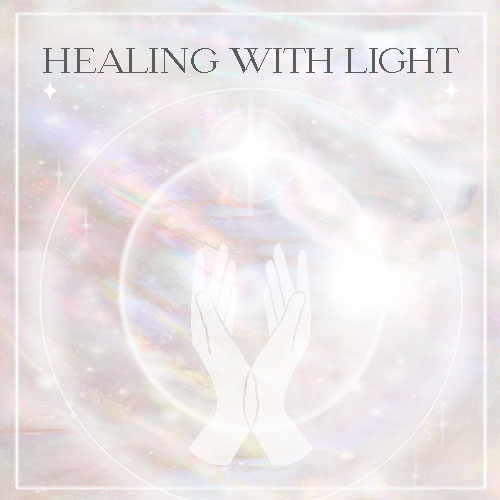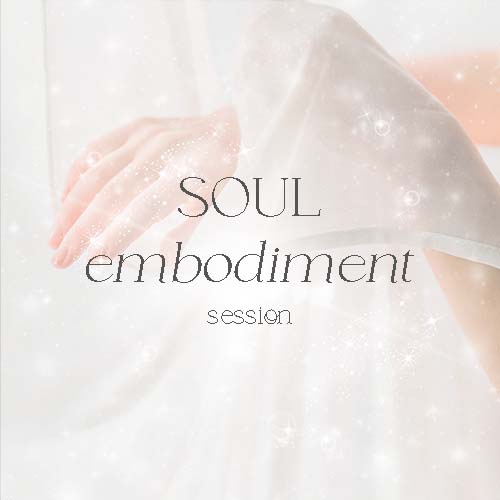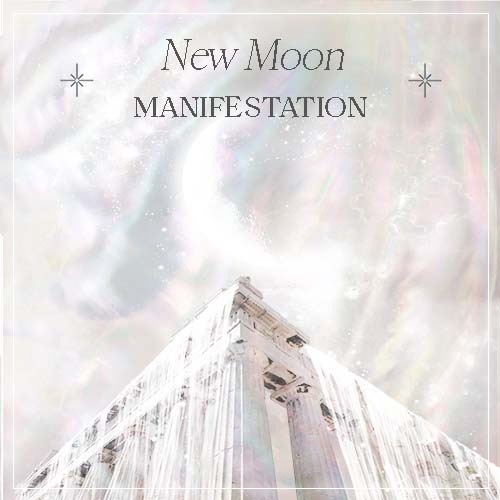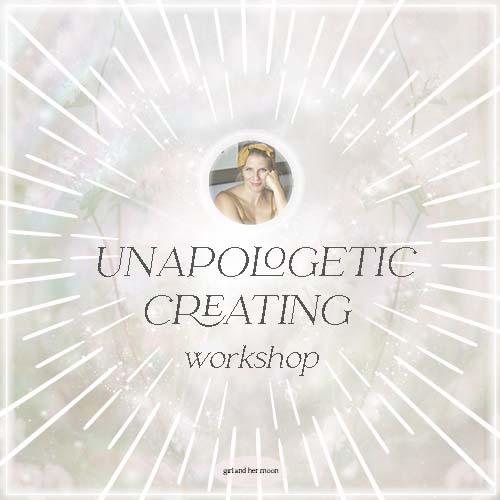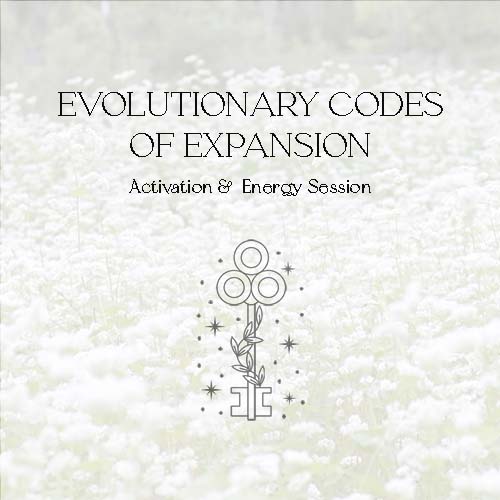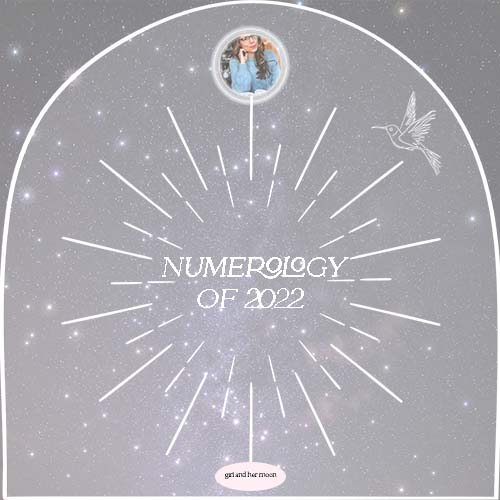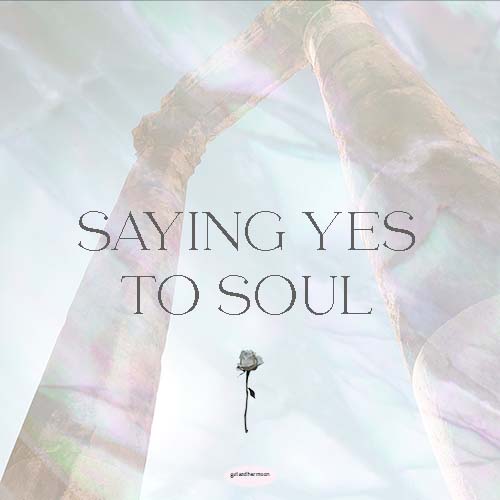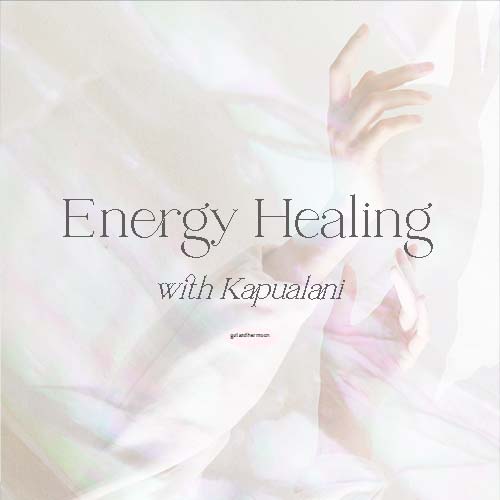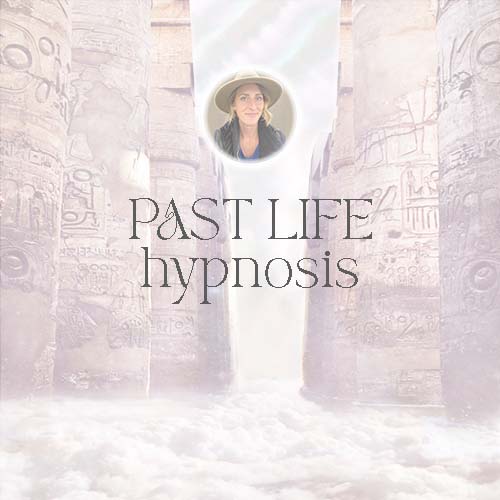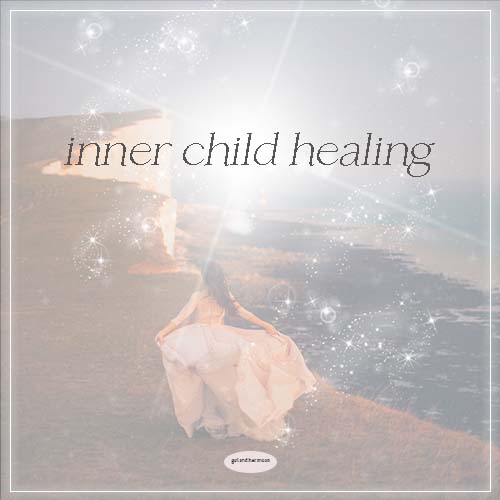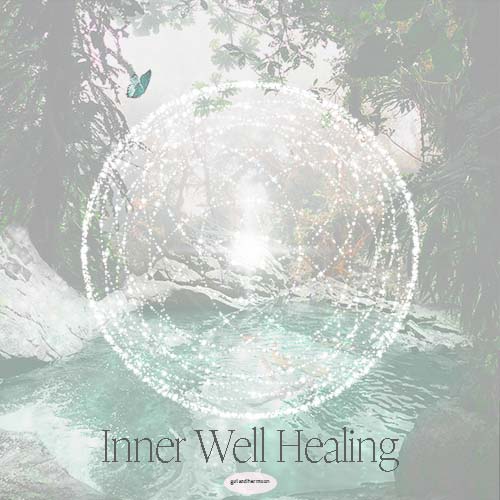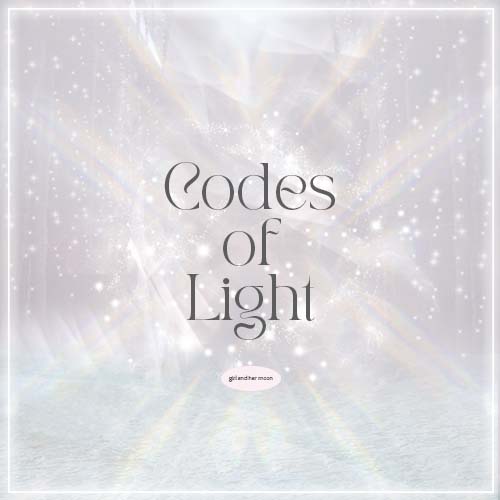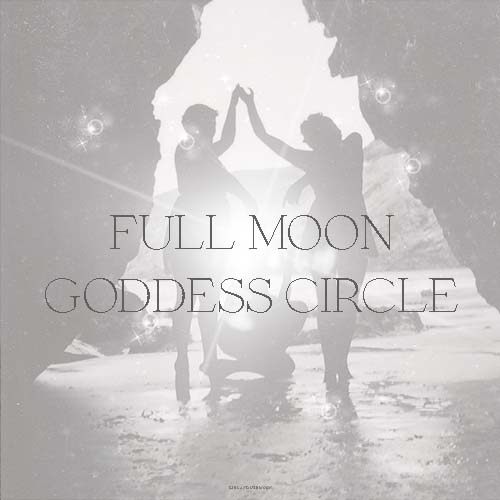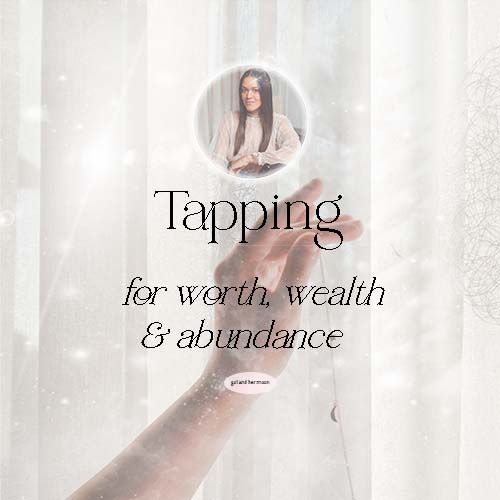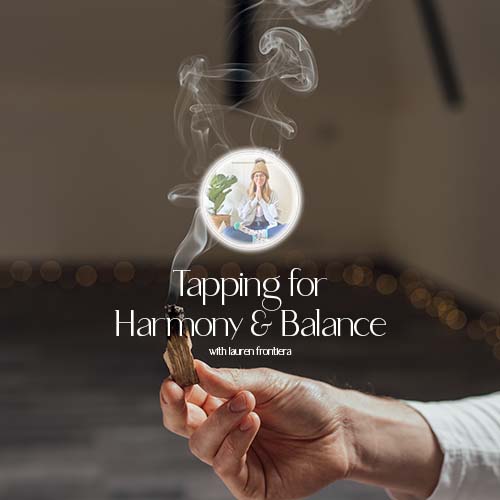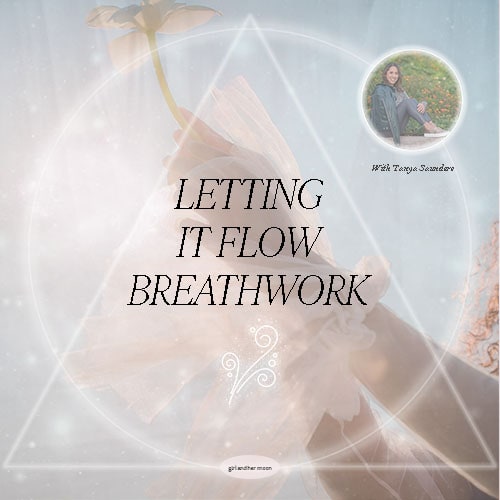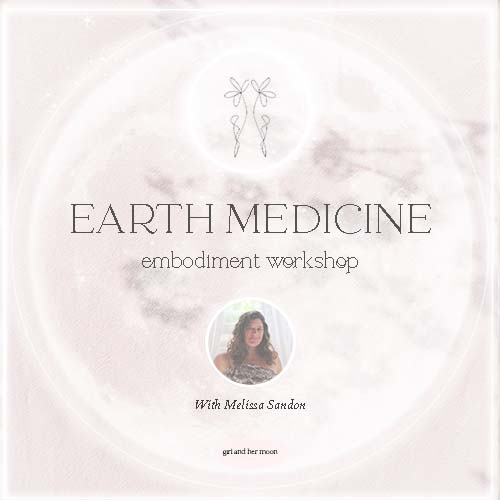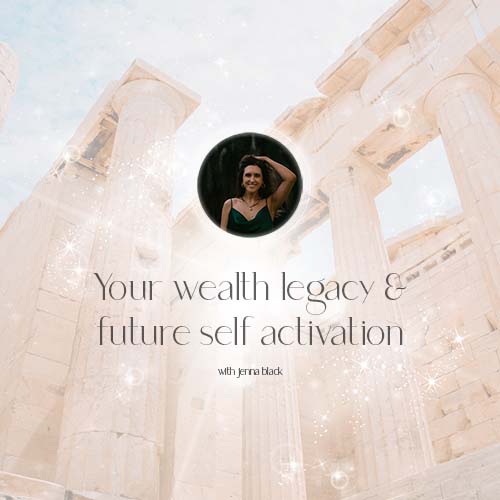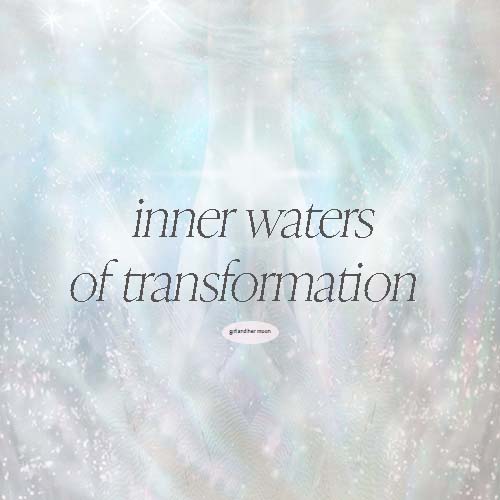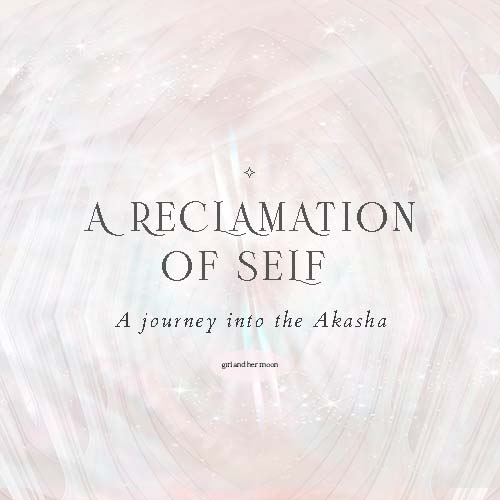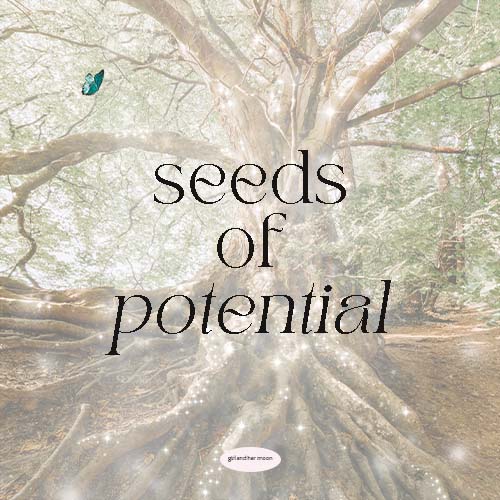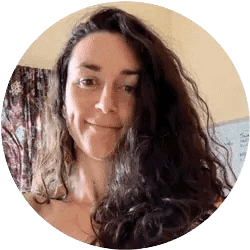 The Flow with the Moon membership has literally changed my life.
I am so much more aware of my energy in relation to the cycles of the moon and I now plan my life around this, meaning I have more time for being creative AND also for honouring when I need to rest.
The journaling prompts are so insightful and I am discovering a connection with my intuition and heart space that I didn't know I could have.
I love this membership and recommend it to anyone who wants a deeper ritualistic practice that connects you with nature's rhythms and yourself.
Thank you Gahm team for this incredibly beautiful offering!
- Marcella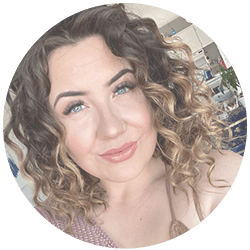 My Flow With the Moon membership has been transformational and life changing to say the least.
The intuitive guide has helped me ask and answer questions for myself I never would have thought of, diving in and releasing. Shadow work, celebration, all contained within each months pages.
I am deeply grateful for this membership and look forward to it each month.
Jenny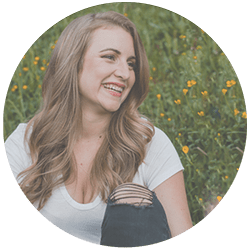 The monthly membership has helped me channel what my Soul has to say on countless occasions.
Each month holds the exact message that I need to hear to remind me that I am on the right path always. The guide helps me to look at a different perspectives and really tune into my soul and what feels good for me. They also have the exact right message that I need to hear to remind me that I am in the right place always
I recommend
Girl
 and 
Her
Moon
 for every spiritual person out there to help tune into who they are.
Carla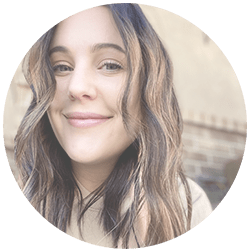 My membership means so much to me. It has truly changed my life for the better.
It has brought me enlightenment and taken me on the most beautiful journey inward.
I always feel supported by all the amazing material from GAHM. Thank you Jordane, Kapualani and Dilosh for this beautiful community.
I'm a member for LIFE!!
Maddy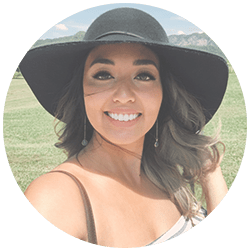 My Flow with the Moon membership is truly like no other membership I've ever joined before.
As a nurse and a woman with endometriosis, I've lost my path to spirituality. I've been mentally and emotionally down and this membership has helped me align in more ways than I can even explain.
I feel like I am more towards the path of healing.
Kim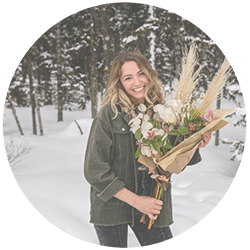 I have elevated myself and my intuitive practices daily after having the flow with the moon membership.
I am absolutely blown away with the different meditations/upgrades attached to each month.
It is truly a gift to myself, every single month. The messages are divinely beautiful.
I couldn't recommend this membership enough to those who want to implement a spiritual practice into their lives.
Since joining I am now opening my own Energy Healing business, card readings, Reiki, and Intuitive Energy healing!
Shelby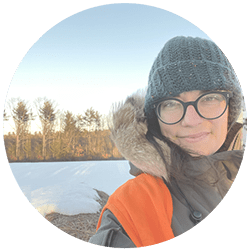 I absolutely love the Girl and Her Moon community and my membership.
I originally started this process of rebirth without really being able to name what it was, what I was doing, and how I was feeling. I felt like I was in search of myself and a community that would support and understand my journey searching for my connection with the divine feminine.
Somehow, the Universe brought me to Girl and Her Moon and I have been grateful for this world ever since.
I feel like all the membership teachings every month is a cosmic download of important, intuitive information and a connection to my soul.
'Thank you' will never be enough for their wisdom and guidance, but it's a good place to start!
Allison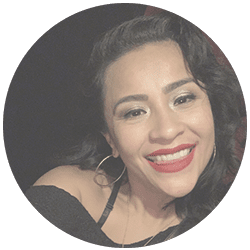 My Flow with the Moon membership has been a godsend.
I get so excited every time the monthly journal is about to drop because I know I will be getting so much insight and inspiration. I truly enjoy reading all the relevant information and going through the journal prompts. I've especially enjoyed the new moon and full moon rituals as they help me understand and move through my transitions with ease and understanding.
I am so thankful to have listened to my intuition because joining the Flow with the Moon membership has been life changing.
I am forever thankful to Girl and her Moon team for putting out material that has has such a huge impact on my life. Thank you!!!!💕
Isabel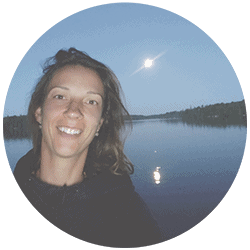 I don't have time to study all the planets, their influence etc. However, I think it is very important.
My flow with the moon membership gives me the chance to step further into these energies without spending years of studying it.
I love that it encourages to mediate and sit with it. Gives you space to journal about it.
Its not like most I have come across that will just tell you the energies influences and that's it. It really makes you work with the energy.
I have also been able to find more patience with my son, knowing what energies are around and seeing the effects on him, myself and being more understanding, directing my day accordingly.
Bettina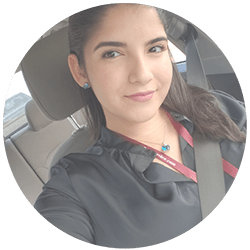 My membership has helped me change the pace in which I was living life.
I went from worrying about what would happen 6 months from now to living day by day focused on intentions and soul searching through the moon cycles.
The monthly soul membership has provided all of the tools to effectively reach this point in my life where I now live in awareness and mindfulness connected with my true purpose.
It has a been a catalyst for change in my life and I am forever grateful to this space.
Claudia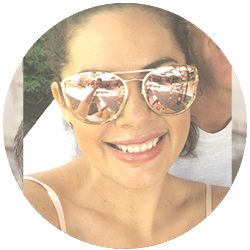 While doing my own research, I was finding it quite overwhelming trying to learn how and what to focus on during La Luna's cycle and why. I felt an urge to connect with her on a deeper, more spiritual level but I wasn't sure how.
My Flow with the Moon membership has guided me with the best ways to communicate and open my soul in ways I didn't know possible.
I now integrate the month guide with my own spiritual workings and have found the most perfect balance of education, understanding, joy and soul exploration that have helped me to become to most happiest and grateful I have ever been.
Courtney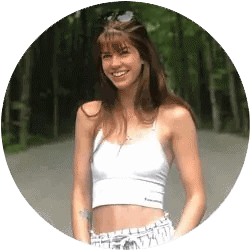 This membership has changed so many things about myself.
The community of others is just amazing, I love being part of something with so many other like minded people.
The journaling prompts alone are astounding. I have gotten to know myself on such a deep level after only two months of joining.
I've learned so much about astrology, learned to connect with the divine and outside forces so much more than I did before, and learned so much about myself.
The monthly tarot readings are amazing as well and I find watching them so soothing and deeply relevant/personal.
The presentation of the guides are also just so beautiful!!
I could not have found this at a more perfect time in my life and I am so thankful for Jordane & the team and everything they do for this beautiful community of people. Xxx
- Kelly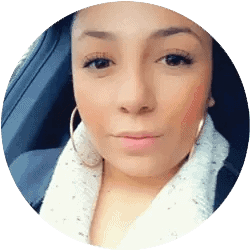 My experience with my Flow with the Moon Membership has been amazing.
I no longer desire to control the things out of my control, I no longer worry about the future past relationships and worries.
My membership has guided me to trust the universe and have peace that everything the universe brings it's for the good of me.
Thank you Girl and Her Moon you are truly amazing at everything you do.
- Vanessa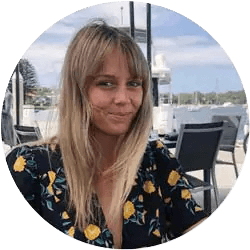 I joined the Flow With The Moon membership because I wanted this year to be my most spiritually connected and aligned year yet. And I'm so glad I did!
The journal prompts and astrological event rituals are so so beautiful and I have connected with my soul in a way that i never even knew was possible.
I now can hear from my guides constantly, and I feel the gentle push of the universe toward my spirit path.
My spiritual awakening is from a combination of many different things, but this membership feels like it started it all 🧡✨ thank you 🧡
- Ashleigh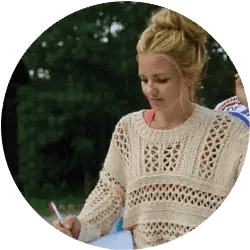 I absolutely LOVE my Flow with the Moon membership.
The insight provides in the guides is insightful and the soul work has helped me grow and manifest in ways I could have never imagined.
I feel incredibly grateful to be a part of the Girl and Her Moon family.
It's a safe space to live, flow and be connected with the divine.
- Britoni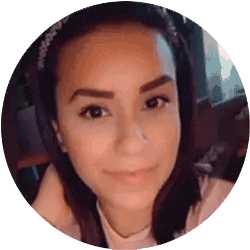 Ever since I have joined flow with the moon membership, I have noticed the wonderful blessings that I am manifesting.
With the help of the moon guidance, I am able to understand myself and my energies in so much depth.
Since being here my life has progressed magically, things that I have asked the universe to deliver using the moon guides has opened a whole new channel of an abundance.
Not only that but my mental and emotional well-being is well nurtured.
I can honestly say my faith is stronger than before where as before I would say why me, now I say why not me?
So glad that I have decided to take on this journey thank you the Girl and her moon team, you are so special xx
- Kate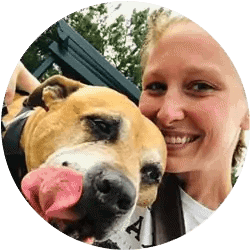 It has been wonderful to see my growth with the moon and with each month that passes.
I'm learning more about myself, giving myself grace, and seeing the beauty in everything.
It's a breath of fresh air to receive the monthly content, and to get extra bonuses is exciting as well!
I trust this information and it has done wonders with my ability to surrender.
Thank you, thank you, thank you!
- Kelly
Explore 1 month at a time. Auto-renewed every month.
1 month free. Auto-renewed every 3 months.
Additional $2,000 in bonuses. Renews yearly.
Unlimited access to member-only discounts
Discounts on all 1:1 Tarot and Astrology Readings and all GAHM offerings.
Use as you desire. No limits. No expiry.
Our entire team contributes to this membership, which is one of the many reasons it's our favourite offering.


⊹ Kapualani, Dilosh, and Zofiia exploring monthly Tarot Readings ⊹
⊹ Noush exploring monthly Astrology Readings ⊹
⊹ Georgia holding our Live Full Moon Circles ⊹
⊹ Jordane creating New Moon Rituals, channelled writing, and journal prompts ⊹
You are the rising woman.
You who is committed to the vision of your full expansion.
You who is connected to the infinite part of yourself.
You are who we are holding the space for.
Because we see all that you are.
We're creating a new paradigm
Where what was once unrealistic is now realistic.
Where what was once off limits we now see there are no limits.
Where what was once deemed impossible for us, is now possible.
A new paradigm where we can quite simply, have it all.
We can have the desires of our heart.
We can have the joy, the abundance, the love, connection.
The growth, the bliss, the flow, the ease.
The quiet moments and the trusting heart.
The Life of moving at our own pace.
The regulated nervous system and nurturing breath.
We can have the life led fully and wholly by the desires of our heart.
We can be in the fullest expression of exactly who we are.
We are on the leading edge, discovering doors and opening them for generations to come.
We are the shift.
You'll know if this work is calling your name.
You will feel it in the words, in your body, and in your heart.
And we would love to welcome you home.
– jordane