Aquarius New Moon Times & Dates
Wellington: Sunday January 22 – 9.53 am

Sydney: Sunday January 22 – 7.53 am

Tokyo: Sunday January 22 – 5.53 am

Singapore: Sunday January 22 – 4.53 am

New Delhi: Sunday January 22 – 2.23 am

Dubai: Sunday January 22 – 12.53 am

Moscow/Istanbul: Saturday January 21 – 11.53 pm

Paris/Berlin: Saturday January 21 – 9.53 pm

London: Saturday January 21 – 8.53 pm

New York/Toronto: Saturday January 21 – 3.53 pm

Los Angeles: Saturday January 21 – 12.53 pm
Carl Jung coined the term synchronicity derived from ancient texts exploring the interconnectedness between individual and cosmos, or the inner world of self that is perhaps not so separate from our external world.
It was when these inner and outer worlds blended together that a synchronicity would occur – a book that comes into your life after declaring your interest in a new subject. A friend calling you just after they enter your mind. Numbers or symbols that speak a deeper meaning into your heart.
Or, this new moon and the surrounding astrological movements of the week, each pointing to the direction of forward movement as we continue to settle into this new year.
New Moon in Aquarius
Our first new Moon of 2023 can feel as if the doors to this new year are finally opening.
As we stepped into the year we did so slowly, with major retrogrades and an emotional full moon. As we entered Aquarius Season – a season of Air – things begin to move once again. A stagnancy begins to clear. Time feels as if it begins to speed up. Our attention moves from the past and into the future. And now, this new Moon acts as the year's first invitation to plant our seeds for the 12 months ahead.
Synchronicities can be reminders that we are a part of something greater. A divine orchestration of movement and flow. A force of growth and evolution that we are one with.
As the cosmos this week invites you to peer into your future, may it remind you that you are a part of something greater, supported, and loved. Astrology is one of the many ways we are lucky enough to decode the language of this unexplainable force of existence, and as we look at the astrology of this week, it could only be likened to each of us being loudly cheered on as new doors are open, and the light turns green.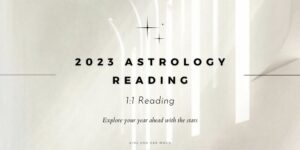 Aquarius is evolution. It is future oriented. Independent. Innovative. Filled with potential.
It is future visioning and long term hopes and dreams. It is liberation, progress, freedom, and individuality.
Aquarius invites to step outside of the box.
Astrology paints us a picture of evolution, with cycles within cycles, transits birthing future transits, and lunations shaped by the cosmos around it. No astrological event is separate from the other – rather interdependent.
And so, to grasp a bigger picture of the magic and intention of this new Moon, we look to the path that has brought us to this moment. Saturn has been moving through Aquarius since 2020, and in March will leave this progressive air Sign and move into the etheric waters of Pisces.
Aquarius then, represents an area of our lives that we have been breaking down, rebuilding, and restructuring for the past 2-3 years.
Aquarius represents an area of our lives that we have been invited to take greater responsibility, seek wisdom through experience, create supportive structures, and lean into greater authority so that we may live and express our truth and authenticity.
This new Moon is here to amplify all of this.
It is here to plant a seed that is rooted in absolute truth, absolute authenticity. It is here as a moment in time to birth what is wanting to rise within and through us as the year progresses. It is an invitation to create the structures that are able to hold our liberation.
When you think of freedom, where does your mind go?
When you feel freedom in your body, where are you taken?
How does this translate into your intentions for the year ahead?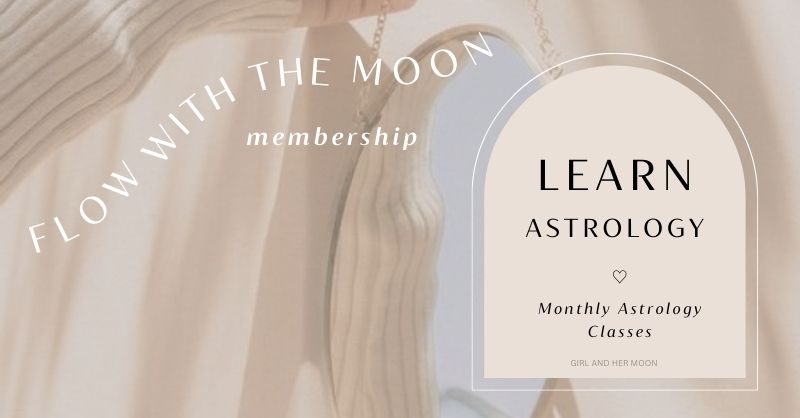 As the new Moon sits in a conjunction with Pluto, there is simultaneously a breaking away of the old as there is an expanding into the new.
This conjunction can bring insight from beneath the surface, where we can begin to explore the patterns that have been keeping us confined and we can begin to break them down.
We get to witness the box that has been keeping us small and we get to open the door and step out of it.
The first new Moon of 2023 invites us to look toward the year ahead with hope, progression, innovation, liberation, and dreams. It asks us to sit with the newness of the Moon and whisper our desires into the ethers, creating our path ahead.
Aquarius New Moon Ritual
Awaken your Spirituality with the Zero
Taught by Spiritual Coach and Numerologist, Natalie Olson.
Explore the magic of 2023 through numerology – a 7 Universal Year, and the invitation within awakening our own relationship with spirituality. Learn about the Zero – its wisdom, power, and how when brought together with the 7, can be all about miracles and manifestation.
This ritual is exclusive to our Flow with the Moon Membership, which includes monthly astrology classes, rituals, practices and guest healer workshops!
Join us for the Aquarius New Moon Ritual, the included 2023 Astrology Masterclass, plus over $8,000 of past rituals, workshops and classes and unlimited discounts on all 1:1 readings.
Browse the membership here, or take a look at our upcoming events and astrology classes and workshops within the membership here.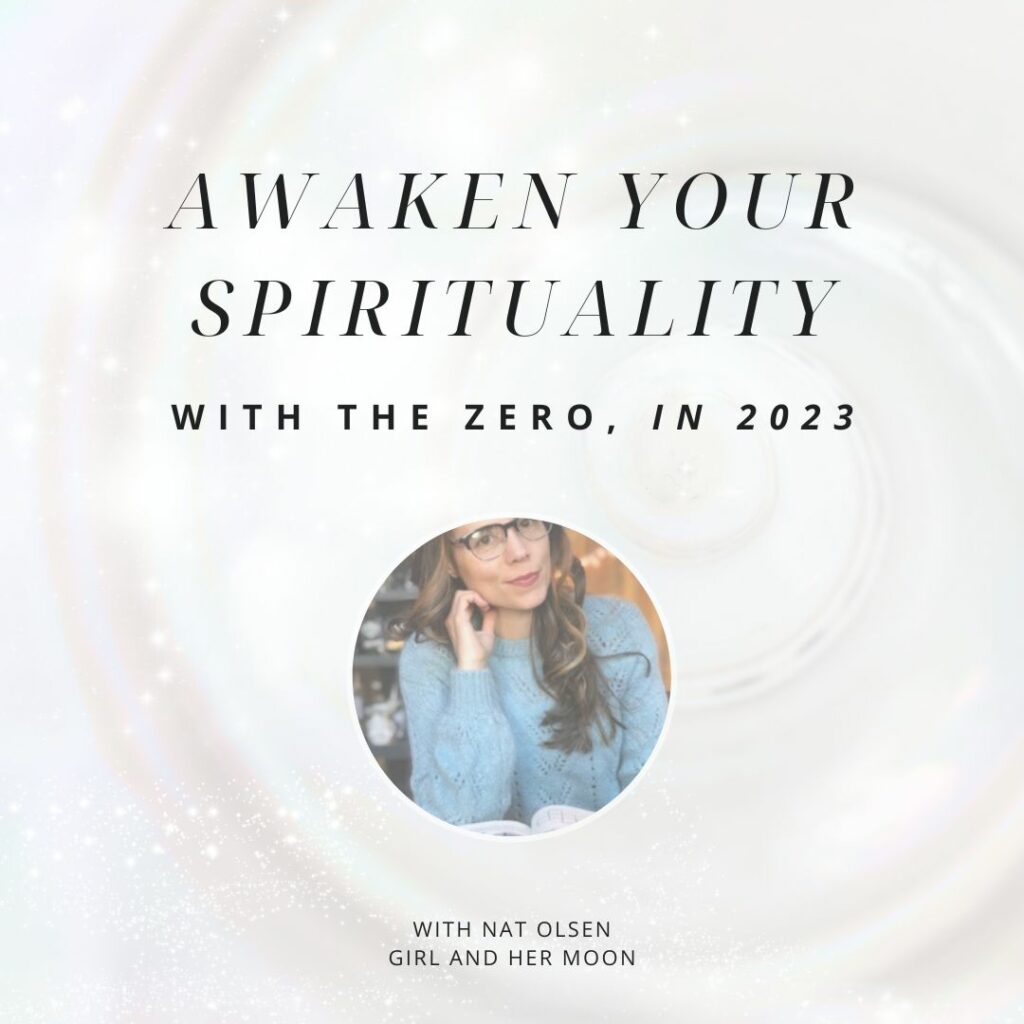 Join us in the membership here for your new Moon ritual!
Happy New Moon,
Jordane x