What is an Aura?
The Aura is the energetic anatomy of different layers, called the subtle bodies. The human being is a holographic existence based on 12 dimensional levels. Our physical body is the densest and the core of our entire dimensional existence.
The first three subtle bodies, that we are aware of either by seeing or sensing, that are closest to the physical body are the Etheric Body (light salmon), Emotional Body (orange), and the Mental Body (Yellow). Each subtle layer works with a specific chakra which is connected to the original template and to a DNA strand. 
Every individual is born with specific frequencies/colour, I call them essences. This doesn't change as it is like a finger print or ingredient that makes us who we are.
Throughout life as we change, evolve and grow, we can have more than one colour in our aura, and these colours can change with time depending on the level of awareness. Imagine a single ray of light being divided into many different rays of colours of the rainbow when it hits a glass prism. Originally, we are that initial white light ray that contains all the frequencies or colours that is perfection or source. Our aim in our growth and awareness is to become and embody the rainbow.
Read this next: The invisible yet powerful energy centres that can determine your entire life: Chakras
What is your Aura Colour, and How to see your Aura Colour:
With practice, you can learn to see your aura and the auras of those around you.
Start practising by looking at someone standing against a white or black background with no direct light. Make sure you are about 3-4 metres away and are looking with relaxed peripheral vision. Look at the outline of the person while you soften your gaze, you will be able to catch a glimpse of the colours and shapes as long as you relax.
Like all worthwhile things, you will need practice and the how easily it comes to you differs with each individual. The chakra system is also connected with the auric system, so the corresponding colours, planets, numbers, frequencies make it possible to find your aura colour with numerological and astrological calculations.
Want to explore your energy? Explore a Tarot Reading with me, leave a note about what you desire and we can dive into your auric system.
Aura Colour Meanings
Red, Orange and Yellow Auras and subtle body dimensions
The first set of subtle bodies are the 1st 2nd 3rd dimensions. These represent the physical body, emotions and thought forms. They are represented through red, orange and yellow.
Red Aura Meaning
The Red Aura is connected to the 1st subtle body, also known as the etheric body, and it varies between light salmon to deep red in colour. This colour is associated with passion, sexual desires and drive.
A red aura is connected to the root chakra so it means you a grounded and balanced with a zest for life. Feeling safe and secure and life is to enjoy and have fun, you come first, 'I AM'!
The darker this colour can show us if you are holding anger and frustration or feeling depleted of energy.
Orange Aura Meaning
An Orange Aura is connected 2nd subtle body, also known as the emotional body, it is orange in colour. Creativity, fertility, sensuality, youthfulness, happiness and joyful exchange with loved ones and the environment. Orange is the colour of the Sacral Chakra, which is where one will hold any negative or positive emotions that are influenced by the relationships they have with others.
Read this next: What Your Venus Sign Says About Your Love Style
Yellow Aura Meaning
A Yellow Aura is connected to the 3rd subtle body, also known as the mental body, and is yellow in colour. Yellow is the colour of the solar plexus chakra, out intellect, self-esteem and personal power. A yellow aura signifies the inner happiness and balance that one has within. Yellow can also indicate a playful spirit, high self-esteem, a spiritual awakening, high intellect, or a desire for greatness.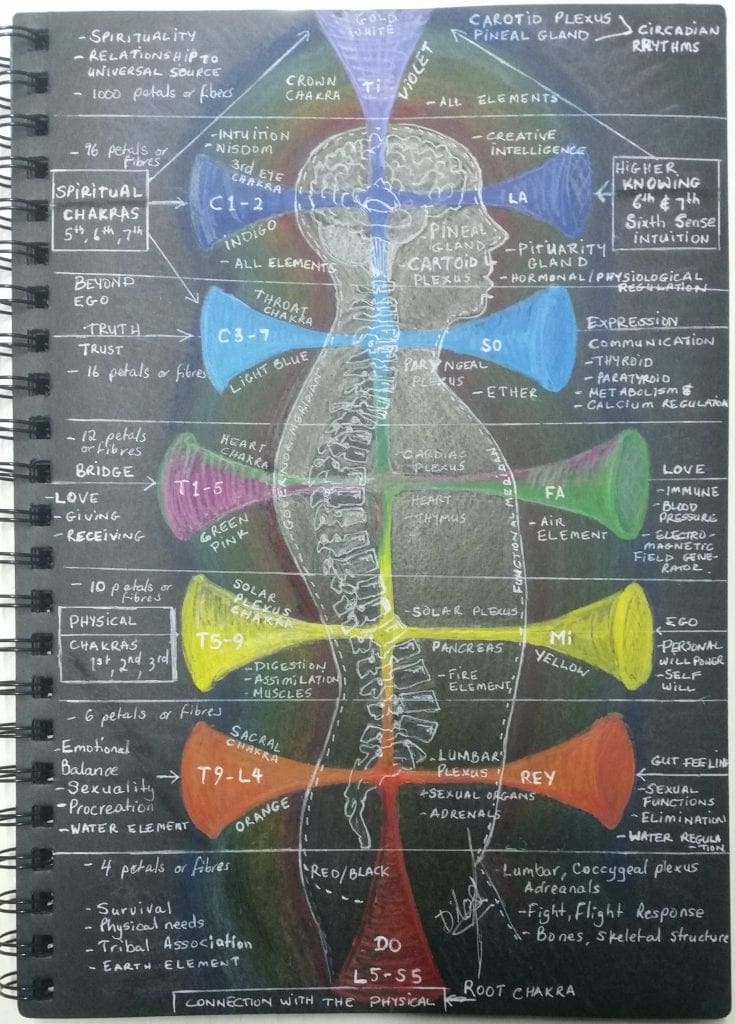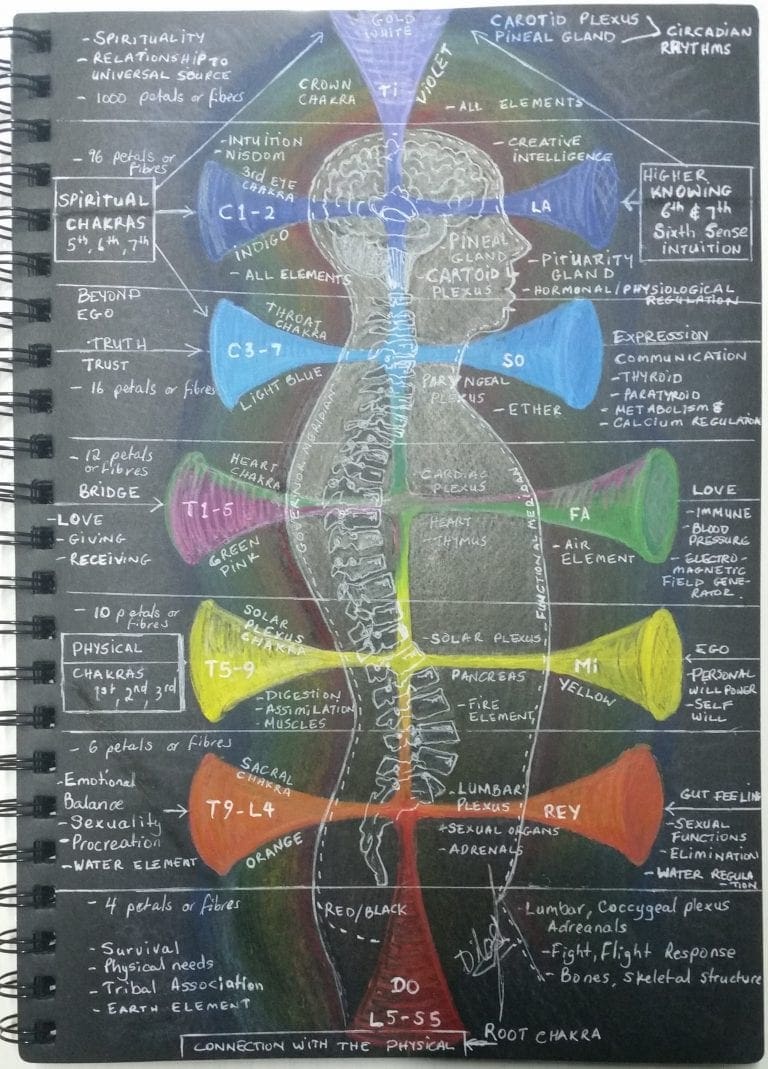 Green, Blue and Indigo Auras and subtle body dimensions
The second set of subtle bodies are the 4th 5th 6th dimensions. These represent the unconscious, subconscious, collective, genetic, ancestral and karmic level. They are visually expressed through green, blue and indigo.
Green Aura Meaning
A Green Aura is connected to the 4th subtle body, also known as the astral body. Green is the colour of the heart chakra and of love and compassion. When green is present in one's aura, it means they have a kind, loving heart. A loving kindness towards animals, plants, friends, family, and life in general.
Blue Aura Meaning
A Blue Aura is connected to the 5th subtle body, also known as the archetype body, and is light blue or sky blue in colour. Blue is the colour of communication and the throat chakra. A blue aura reveals someone who is calm, expressive and has the ability to express their truth. The lighter the blue the more peaceful and positive the energy is.
Indigo Aura Meaning
An Indigo Aura is connected to the 6th subtle body, also known as the angelic body. An indigo aura indicates someone who is in tune with their higher-self, intuition and inner knowing. Indigo is the colour of the third eye chakra, it indicates the individual is on a spiritual quest for truths of the unknown and also who can sense other people's energies.
Purple, Violet, Gold, Silver, Black and White Auras and subtle body dimensions
The third set of subtle bodies are the 7th, 8th, 9th, 10th, 11th and 12th dimension. These represent the higher galactic and pre-human level. They are represented through purple or violet, gold, silver, black and white.
Purple or Violet Aura Meaning
A Purple or Violet Aura is connected to the 7th subtle body, also known as the ketheric body. Purple or violet is associated with the crown chakra colour and people who have purple in their aura are intuitive, feel oneness with all, and have an expanded view of the larger picture. People with this aura have a direct connection to source and the ability to channel or receive revelations. They love to guide others to their highest potential and are often artistically expressive!
Gold Aura meaning
A Gold Aura is connected to the 8th subtle body and is known as the monadic body. A Gold aura is connected to the soul star chakra which signifies higher states of consciousness, spiritual enlightenment, compassion, and wisdom. It is often found in those who are spiritually attuned or possess leadership qualities.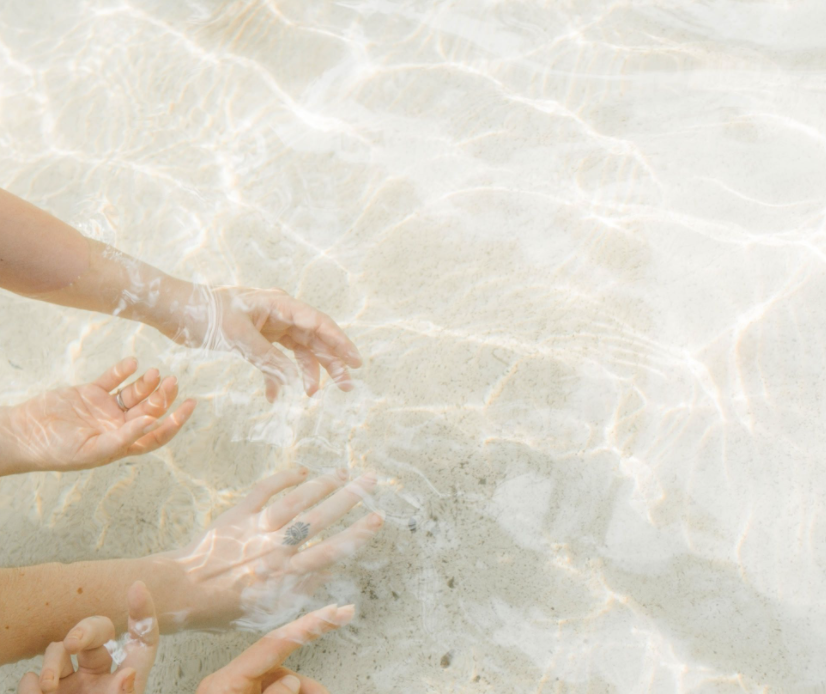 Silver Aura Meaning
A Silver Aura is connected to the 9th subtle body, known as the keriatric body. A Silver aura is connected to the spirit chakra and is the colour of abundance and wisdom. In the physical and spiritual sense, silver aura means waking up to cosmic intellect and psychic ability. A silver aura is a sign of the individual is surrounded by spirits/ souls which can signify pregnancy in women.
Blue/Black Aura Meaning
A Blue/Black Aura is connected to the 10th subtle body, known as the christiac body, and is blue-black in colour! It is connected to the universal chakra. This colour is an indication of a developed connection one has with the Divine light beings in the universe. It can also indicate that the individual is able to access the 'Merkaba' or light body, enabling the access to travel within the higher realms of spirit.
Silver/Black Aura Meaning
A Silver/Black Aura is connected to the 11th subtle body, known as the buddhaic body and ranges from silver to black in colour. This aura colour is connected to the galactic chakra. Individuals with this aura can communicate with higher dimensional light beings and Ascended Masters and bring higher healing, insights, and growth from the Galactic realm into our present existence.
White Aura Meaning
A White Aura is connected to the 12th subtle body is known as the nirvanic body. It is associated with the divine gateway chakra. Individuals with a white aura experience full ascension, complete oneness with Divinity of their being, and Divinity of everyone, and everything. Their full connection to the cosmos and other worlds is possible.
Related article: Energy healing: what it is and what is it good for?
♡ Dilosh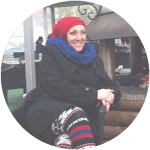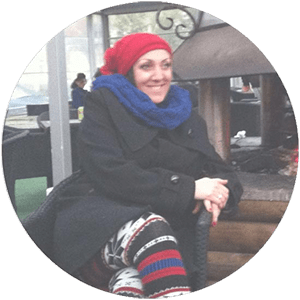 Dilosh is Girl and Her Moon's Tarot Reader and Energy Healer.
Working in the Spiritual world for over 25 years, Dilosh has experience and wisdom within various modes such as Tarot, Energy Healing, Numerology, Astrology, and Art. She has studied in Naturopathy, Reiki, Bioenergy Healing, Pranic Healing, Quantum Energy Healing and has a keen interest and passion for so much more.