Pisces Full Moon Times & Dates
Wellington: Saturday September 10 – 9.58 pm
Sydney: Saturday September 10 – 7.58 pm
Tokyo: Saturday September 10 – 6.58 pm
Singapore: Saturday September 10 – 5.58 pm
New Delhi: Saturday September 10 – 3.28 pm
Dubai: Saturday September 10 – 1.58 pm
Moscow/Istanbul: Saturday September 10 – 12.58 pm
Paris/Berlin: Saturday September 10 – 11.58 am
London: Saturday September 10 – 10.58 am
New York/Toronto: Saturday September 10 – 5.58 am
Los Angeles: Saturday September 10 – 2.58 am
Key themes:
Oneness, Spirituality, Intuition, Authenticity, Release, Potential
Pisces element:
Water/Mutable
Ruling planet:
Neptune
⊹
The Moon in astrology speaks to our intuition. Not as something outside of us, rather an internal compass guiding our every direction. Intuition that is deep within our bodies. Our hearts that speak to us. Our guts that advise us. Our knowing that comes from deep inner reserves.
Where the Sun in astrology relates to our outward expression, the Moon is our internal expression. Our inner dialogue, emotions, and sensitivities. The mysteries of self. The sides of us less shown to the world, rather kept closely by our hearts.
A full Moon is a time of release, the unknown, surrender, intuition. It is the culmination of the Moons cycle, and from here on out, she will continue to release until she is empty and ready to begin again.
🦋
Pisces is a deeply intuitive sign. It is the mystic. The final zodiac, it remembers that we are all interconnected, that we each carry a spark of the divine, and that we are all supported, held by, and moving with the flow of the Universe.
Neptune, Pisces ruler, sits by the Moon deepening and expanding this connection that lives beyond the self. Where timeless truths reside, and deep states of flow reveal a sense of magic. The unseen, the intuited. The sacred and healing energy of all-that-is love.
Both Pisces and Neptune live in the realm of the boundless, which is why astrology often speaks to confusion or cloudiness when referring to these archetypes. They represent the blurring of lines between self and another, between self and all that is. There is less distinction between grounded and imagined, energy and matter. This holds both its gifts and challenges. The medicine within this boundless nature is our ability to see infinite potential, to be reminded of just how limitless we each are, and the expansive opportunity that surrounds us. We can use this gift, and we can begin to bridge together the infinite and the finite, the seen and unseen, the energy and matter – we can use this state of pure potential to manifest.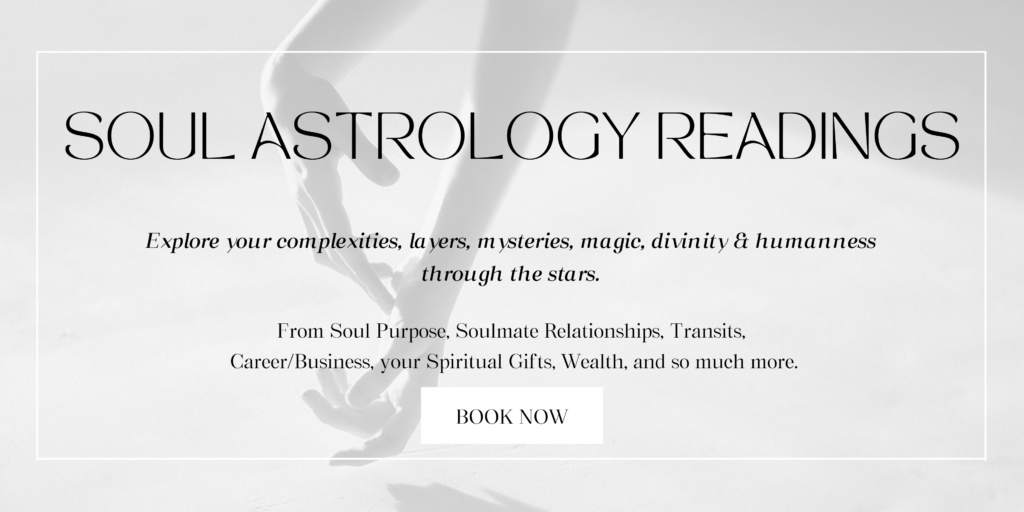 As this is the final Full Moon before the Earth shifts into a new cycle under the September Equinox, this is a beautiful opportunity for release. Entering the space of limitless and oneness that Pisces invites us into allows us to detach from any deep-seated habituations that we have become intertwined with. We are ready to let go of old emotional patterning that is holding us back, keeping us small, dimming our shine. Both Uranus and the North Node bring whispers of progression, originality, authenticity, and liberation.
They remind us that within you is magic. Within you is beauty. Within you is strength, wisdom, healing, dreams, and pure potential. This Moon is reminding you that there is so much more within you that you have not yet seen, and there is so much more waiting for you as you continue to say yes to yourself, to what makes you unique, to all that makes you, you. All of you is on purpose. Within you is a gift that keeps giving. Your depth never ends, and it desires to be expressed.
✨
Under this full Moon, let yourself dream. Meditate. Pray. Connect. Move. Dance. Flow. Express your creativity. Let your imagination guide you into new realms. Let it show you all that is possible. Journal perceived limitations onto paper and let them leave you. Say goodbye to the grooves of habituation and emotional patterning that were never yours to hold onto. Spend time in your own energy, in awe at all that you are.
As the Moon comes into her fullness, we can begin to release the barriers, doubts, the disbeliefs we have in place that move us away from this boundless creation. We can bring to a close any thoughts that would have us believe we are limited, that we are incapable, or that we are anything but worthy of our biggest dreams.
The Full Moon holds the potential for beautiful healing. For emotional release. For inner nurturing. For a heightened connection with all-that-is.
It's a mystical, dreamy, reconnection-to-self kind of time. Journal, breathe, lay on the grass and speak to the Earth. Light a candle in devotion to your heart. Reflect on the path you are walking upon and the life you are creating. Bring slow movement and presence to each moment. Forgive yourself and forgive others.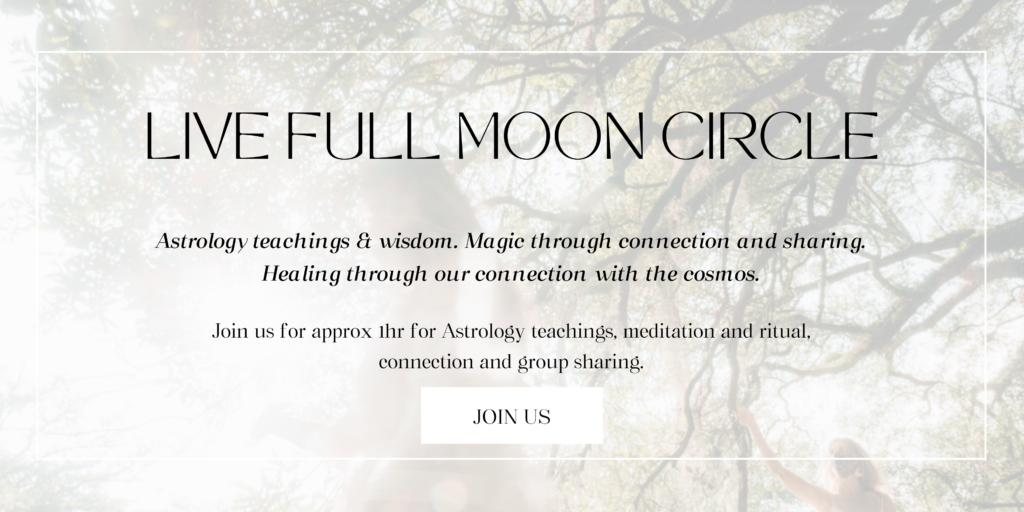 Pisces Full Moon Ritual: Live Circle
Available inside of the Flow with the Moon Membership!
Join us live on 10/11 September!
The circle will be approx. 1 hour and explores:
⊹ Astrology wisdom, teaching & sharing
⊹ Meditation/energy ritual
⊹ Meditations and Energy Rituals
⊹ Inner exploration
⊹ Movement, breath, and journalling
⊹ Group sharing & connection
⊹ Guidance to tune into your own connection with these cosmic energies
⊹ Safe and loving space to share and connect
If you can't make it live, the recording will be available within 24 hours. 🖤
⊹
Free for all Flow with the Moon Members, or join us from $33.33 🌱
♡ If you are already a member – sign in here & register for the circle on page 26 of your September Guide.
Pisces Full Moon Astrology & Tarot Readings
⊹
Full Moon 1:1 Tarot Reading
This beautiful reading is here for you to take full advantage of the Moons energy and influence on your life. It is a personalised, unique, and in depth experience of engagement with the Lunar energies, a journey together through the fields of your energy, through the depth of your Soul, and through the paths of communication that the Moon is interacting with you upon.
With this reading we will be accessing your souls intuitive knowing/your higher self and translating it into clear and tangible guidance; allowing you to manifest and release in tune with the powerful cosmic Moon energies.
Limited spaces. Book yours here.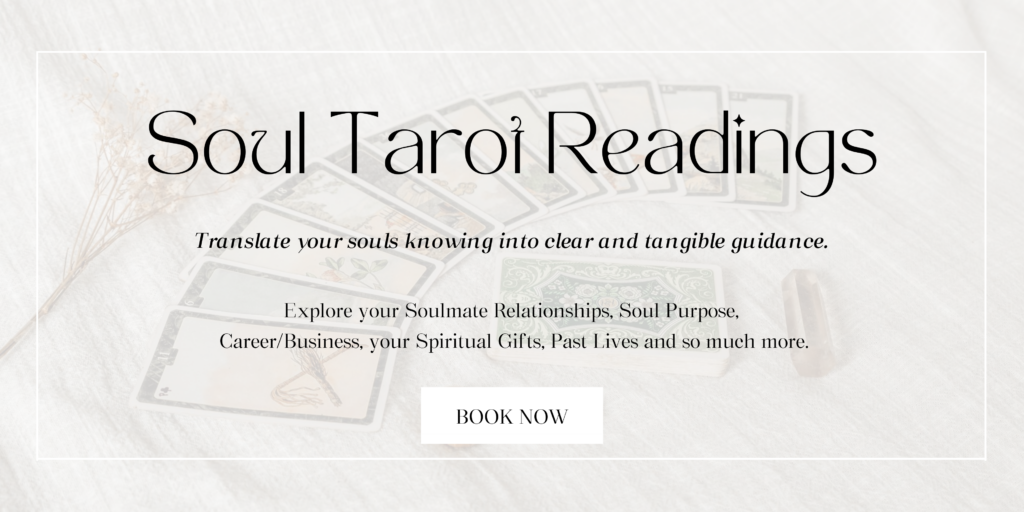 ⊹
12 Month Ahead 1:1 Astrology Reading
This beautiful astrology reading explores the upcoming terrain/astrological transits of your year ahead. Witnessing the invitations, the cosmic guidance, and your Souls unique plan for the year ahead with the stars.
Limited spaces. Book yours here.
⊹
Yearly Flow with the Moon Membership
Stabilise your energy practice, shadow work exploration, ritual and self becoming over the next 12 months. Our membership is filled with an array of spiritual practices, live circles to commune and connect, astrology and tarot guidance, and self-exploration. It is the foundation to hold you while you come home to yourself, and deepen into this return over the next 12 months.
By joining for the year, you not only receive 12 months of membership content, but you also receive over $2,000 in bonus spiritual practices such as Tapping for Worth, Wealth & Abundance – Soul Embodiment Activation – Past Life hypnosis – Inner Child Healing – Breathwork Session – Embodiment Workshop – A journey into the Akashic Records and more.
Join us here.
♡ If you are already a member – sign in here for your discount on all readings.
Pisces Full Moon Horoscopes
All my love, and so much more
Jordane x