As Summer comes to a satisfying closure, the new moon in Libra starts to come near. Beginning on September 28th, Libra season will be fully upon us, bringing with her a large dose of karma for each of the signs.
There are many great things in store with the Libra new moon, but each sign will manifest the changes differently. Make sure you're prepared for the balancing changes this new season is bringing you!
What Energy Does The Libra Season Bring?
Known as the keeper of peace and enactor of justice, Libra is a very sociable sign that represents balance and fairness. The Libra influence, either from within your chart or during her season, is often expressed through harmony and partnership. For us, that means this New Moon is going to be heavily encouraged by strengthening relationships, thriving in creative energy, and restoring balance to what has been lost in previous months.
We had a rough time this year with the Mercury retrograde. Fire signs especially have been on the receiving end of some hardships, while the water sign family has suffered with feelings of instability as the planets took on some challenging formations. This New Moon in Libra will be a chance for everyone to regroup, and see some personal growth – if they tap into the right energy!
Get your personalised New Moon Tarot Reading here!
The Venus Partnership With The Libra New Moon
Like the other signs, Libra is very social, but she may have the most value on romantic relationships than her sister signs, Gemini and Aquarius. Venus is the ruling planet for Libra, and your Venus will present who and what you like and love the most. This has always given Libra a very flirty energy, and a deeply passionate influence.
As we enter the Libra New Moon, our Venus signs will be more evident in our lives than ever, helping us form decisions, create feelings, and lead our path. Make sure to not only read about your sun sign, but also your Venus sign and learn what the New Moon has in store for you.
"This New Moon in Libra will be a chance for everyone to regroup, and see some personal growth – if they tap into the right energy!"
For Aries ♈︎
If you're not yet in love, Aries, you soon will be! Venus always has a strong effect on Aries, despite them not sharing a ruling planet, and your aggressive nature may be kicked into high gear during the Libra New Moon. You are flirty, romantic, and maybe a little feisty when it comes to rejection.
Be sure not to let this new romantic energy confuse your loyalties. You are opposite where the sun and moon reside, so things are complicated for Aries. Your passions may not be entirely true, and it's easy for the energetic Aries to get swept up in the Libra energy without understanding what they truly feel, due to this cosmic distance from Libra and Aries.
For Taurus ♉︎
Earth signs have a great cosmic companionship with Libra, so they will do well this New Moon. Taurus and Libra are both ruled by Venus, so any feelings of discomfort will lessen while the Libra moon wanes. You will begin to feel stronger, as if you're healing, from any pressure outside of your control.
To get the most out of Libra season, don't be afraid to open your heart! Your ruling planet Venus will be very influential in helping you branch out socially and romantically, and if you allow yourself to reap the benefits, you can see a great spike in confidence during this New Moon as well to help you achieve these new heights.
For Gemini ♊︎
Libra advocates understanding between the signs, and encourages everyone to find a common ground and relate to each other, sharing empathy. In this way, Libra is very similar to the water signs, and also represents one of the biggest challenges that a Gemini faces in their very involved social lives. The New Moon is going to stimulate empathy in a Gemini, especially those with a matching Venus sign.
Gemini is the one except to the Libra New Moon energy. While the other signs will feel an invigorating increase in their social life, the New Moon will bring a pull to a Gemini that will help them refocus on other important tasks. This could be financial or career driven, or maybe a lifestyle change.
For Cancer ♋︎
Any "new beginning" brings a sense of conflict to Cancer, who is very much a creature of habit and routine. The New Moon will not be different, but it will be easier to handle since Libra is a very gentle, fair energy. We are also beginning to dive into the beginning of the harvest, which is often symbolized as harmony, connection, and growth as well as lots of fulfilment in benefits and rewards.
These are all very good things for the Cancer sign! Fall into the comfort of the harvest and the Libra influence, while also watching as your new beginnings balance out. Try not to become too anxious during this season, and instead comfort yourself with the promise of Libra's peaceful nature.
For Leo ♌︎
The Leo season did you well! With all the turmoil surrounding Mercury this year, July and August became a time for many to be a little reckless and wild, and you Lioness folk were affected the most during this time. Now, Libra is approaching, and you may be looking at some consequences from your fast-paced summer.
Settling down is always hard, especially for a Leo with such high energy, so Libra's New Moon may offer you an excuse to relax and regroup. Don't waste the potential that Libra brings by ignoring it and continuing your fast-paced life. Slow down, reflect, and switch your thinking and allow the Libra energy to help you shift gears into a more solid route.
For Virgo ♍︎
Once more, Virgo and Libra share the same connection to Venus, so those with Venus in Virgo will feel this season the most. Everything about a Virgo Venus is methodical, but this New Moon is bringing in some originality and creativity. Last September, with Pisces being the cardinal energy through the beginning of Fall, Virgo had a hard time remaining focused and driven. This season will be the opposite.
In fact, most people with Virgo influences in their charts will find an easier time falling into a routine, and will start seeing some of their good deeds repaid. Virgo is a very balanced sign, and flourishes in tandem with the Libra energy this New Moon brings, so fortune is well on the way!
For Libra ♎︎
This season brings a very important message to a Libra – be selfish, just this once! You have too long spent time giving to others and living for the benefit of those around you, and this New Moon is encouraging you to do the opposite for a brief time. Let yourself ask for things and detach from duties.
For those who don't have a Libra sun or Venus, but see this energy manifested in other areas on their charts, allow yourself to be a little more demanding and selfish in these areas where Libra rules. Use the power of growth from the harvest moon to grow as a person.
For Scorpio ♏︎
Air energy is always a bit of a shock to the sullen Scorpio nature, but their passionate energy combines well with the same influence that Libra gives off. Your passion will feel stronger than ever as the New Moon brightens, and you may feel a surprising amount of power manifesting within you when it comes to the things you care deeply for.
Don't get caught up in wanting what you don't have. If your passion falls with something out of your control, avoid obsessing over it and allow Libra to help change your focus. This increase in passion can be harnessed and used to create something amazing, but only if you focus on what you can control.
For Sagittarius ♐︎
Evolution is in store for this social fire sign! A Sagittarius Venus will feel the New Moon most deeply, watching as Libra brings out the true colors in those you care for. The Harvest season is a time to watch the fruit come from your labor, and you'll begin to see what seeds you've planted become a real possibility.
Romantic beginnings carry a strong possibility this season. The New Moon will be allowing for relationships to deepen and grow for Sagittarius, so watch your friends and family closely for changes. True feelings and honesty are going to be strong this season for you and those around you!
For Capricorn ♑︎
The wait for rewards is coming rapidly to an end as the Libra New Moon prepares to rise. As the Libra energy gets stronger, the Capricorn signs will start seeing all of their hard work repaid. Libra is all about equality, and there has been some unfortunate instances over the summer where the Capricorn friend has been taken advantage of. Karma is coming in full, so expect to see a little bit of consequence with all the good you're about to receive.
It's very important to keep your head on straight during the Libra season. Your newfound good fortune may be distracting, especially since the spotlight isn't where Capricorn is often found. With the new attention and favor on you, make sure you think about new possible choices carefully.
For Aquarius ♒︎
Libra season is a breath of fresh air for the intellectual Aquarius, who is the most subdued of the 3 Air Sign sisters. While both Libra and Aquarius are very mentally charged, there is a pretty sizable disconnect when you approach their individual forms of communication. For an Aquarius, this New Moon is all about communicating and honesty.
For those with an Aquarius Venus, it's important not to let the hopeful energy that your ruling planet brings cause you to jump into things too soon. Slow down and communicate about your feelings and desires, and let your actions come after.
For Pisces ♓︎
The Fish folk have been through a lot lately! Many of the various placements in the Cosmos have brought emotional intensity and turmoil to Pisces, and for many of them, the past season has been one of hedonism, due to the stress piling up. As the Libra New Moon draws near, it's time to start rebalancing your life, your relationships, and your responsibility.
This isn't to say that the fun is over for the Pisceans! Tapping into the driven energy of the Libra influence can bring a new sense of mental clarity, and heighten the Pisces natural ability to adapt and conquer. Let this New Moon revive you, and allow yourself to lean on others to help you recharge during this season.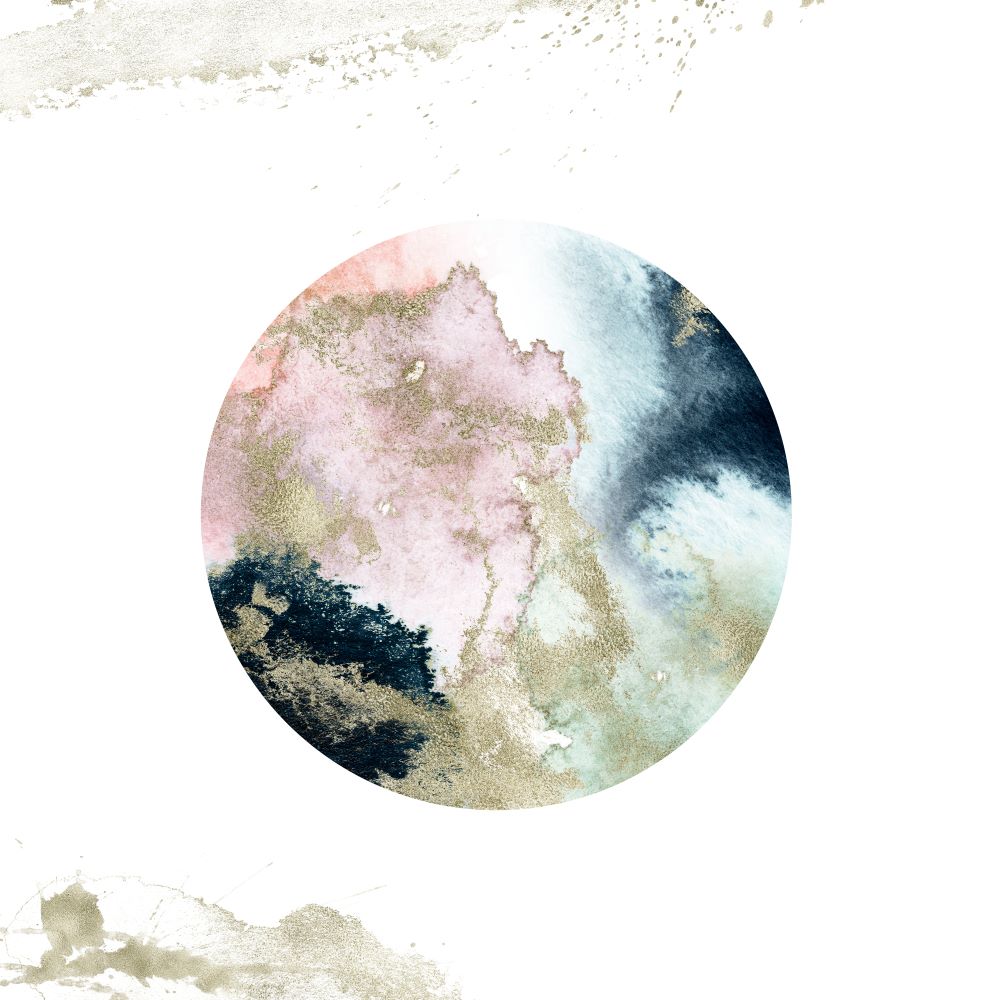 Take advantage of the wisdom within astrology to start working with the Sky and life instead of against it.
This beautiful spread is here for you to take full advantage of the Moons energy and influence on your life. This deeper level of insight and understanding means you get to take the wheel back, showing you where extra energy is needed for you to grow and flourish and how to work in flow with your gifts, your talents and the current energy around you.
With this reading we will be accessing your souls intuitive knowing/your higher self and translating it into clear and tangible guidance; allowing you to manifest and release in tune with the powerful cosmic Moon energies. We will look at your current energy, actions that need to be taken, any energetic 'blocks' and how to overcome them, and guidance in manifesting your desires, intentions and wishes.
This New Moon energy is here for you; to guide you, to support you, to teach you and to have you come home to yourself. This reading is here to help you get in touch with that cosmic force that is moving through you.
Get your reading here.