Soften into the emotion. Soften into the moment. Soften into your breath.
TIMES & DATES:
Wellington: Tuesday September 21 – 11.54 am
Sydney: Tuesday September 21 – 9.54 am
Tokyo: Tuesday September 21 – 8.54 am
New Delhi: Tuesday September 21 – 5.24 am
Dubai: Tuesday September 21- 3.54 am
Moscow/Istanbul: Tuesday September 21 – 2.54 am
Paris/Berlin: Tuesday September 21 – 1.54 am
London: Tuesday September 21 – 12.54 am
New York/Toronto: Monday September 20 – 7.54 pm
Los Angeles: Monday September 20 – 4.54 pm
⏀
This lunation is a blending of the seen and unseen. It is dreamy, intuitive, creative, emotional, soft, blurred.
As the Moon sits in Pisces, it is in opposition to the Sun in Virgo. Where Virgo likes to distinguish one thing from another, Pisces opens up any boundaries and softly blurs them into one another. It unravels the clarity of mind and boundaries of self and becomes one with all that is.
It is a blending of the seen and unseen. The physical and the mystical. It is a blending together of worlds and environments we both see and feel and can touch here on the Earth, and others that are somehow familiar, like a far away part of us knows only deep in our Souls.
As Soul Leaders, we are bending these worlds every day, the seen and unseen. Working with Soul, working with Source, with the flow of Life alongside all that we can see, hear, and touch here on the beautiful Earth. Blending the worlds seamlessly. Straddling on the edges of both the physical and mystical. It is how we are so unique, it is how we receive our power, inspiration, our ideas. It is how we, you, are a beautiful channel for absolute magic.
Under this Full Moon we have a close partnership with Neptune, the ruler of Pisces, taking an already soft and sensitive moon and turning up the dial.
It is asking us to soften, to let things become still for a moment.
To surrender control to something greater. To be okay in the unknown. Even if it lacks clarity. Even if it becomes uncomfortable to our mental selves that like to grasp onto all that is known. It is asking us to soften into feeling. Let emotion flow through you. Without rushing past it. Without having to identify every moment of it. Without needing to understand it all.
Hold space for your experience.
Let emotion remind you of what it means to be human, let it take you on a journey to the wisdom that it holds, let it change you, move you, transform you.
With Pluto sextile the Moon, we are being led into that deep transformation – even if it can feel like we are blindfolded each step of the way. Let your Soul take you by the hand and wander you into the unknown, into worlds in-between worlds, into the space where you are at complete surrender to this guiding hand softly pulling you forward – wherever 'forward' may be.
This Full Moon may feel like somewhat of a pause. It is taking us into a realm distant to our everyday lives. Where certain things may not feel so important in the big scheme of it all. Where the clear path of forward momentum may feel as if it's disappeared. But this isn't by any means a negative thing. This is where we breathe deeper, surrender higher, and trust even more in that hand walking us into the invisible.
Answers will come. Clarity will come. Guidance will come. Hold onto this.
This lunation is tightly connected to the Pisces New Moon earlier this year in March. Where themes, ideas, beliefs, and more are now reaching a culmination. What themes were present in your life at this time? How can you bring them to a finality like this beautiful moon?
⏀
Pisces Full Moon Ritual:
Healing with Light
Created specifically for this Pisces Full Moon, this ritual, soul journey, meditation and energy healing session is shaped around the energy of oneness, healing, openness to emotion, and the blurring of separation that Neptune brings us.
It is designed with this truth in mind: you are your greatest healer, and you have everything you need to fill your body with life, with light, with healing, with fullness.
It is a sacred pause. A moment to return to your connection with all that is. With Life, with the Universe, with God.
It is a easeful surrender and shedding of all that you have beautiful bloomed out of. Anything that is still in your energy field that no longer fits with the magnificence of all that you are. Old identities. Small beliefs. Fears. Learned behaviours that do not serve you. Whatever it may be that is ready to be released under this Full Moon.
Exclusive to our Flow with the Moon Membership, it is pre-recorded to move through in your own safe space and aligned time.
You will have lifelong access to this recording to move through as many times as you desire, whenever your heart is calling you for wider expansion, higher energy, and integration of deep wisdom.
Join us under this Full Moon to embody the beautiful energy of this beautiful lunation. The recording will be available instantly upon signing up, in which you will also receive access to Septembers Virgo New Moon Ritual, Embodied Breathwork.
Find out more about the Flow with the Moon Membership here. 🖤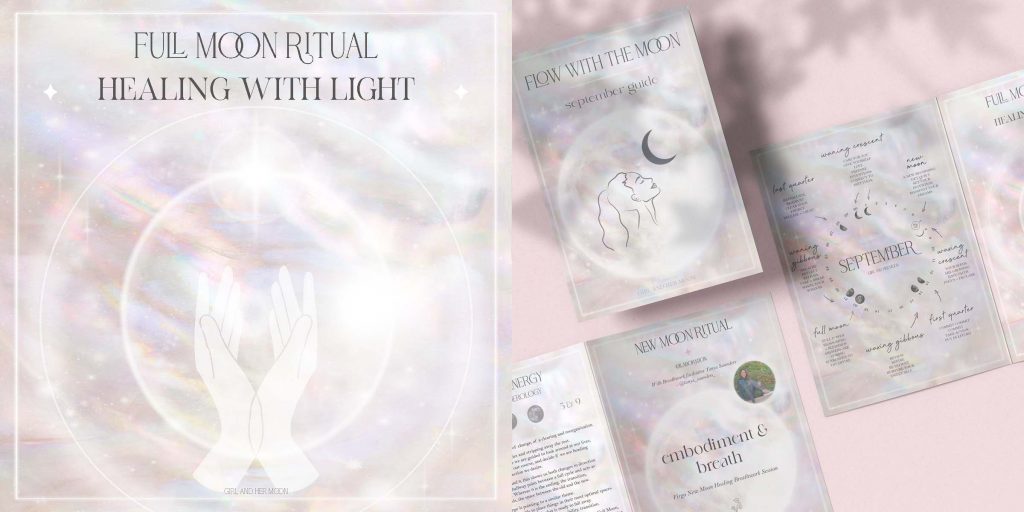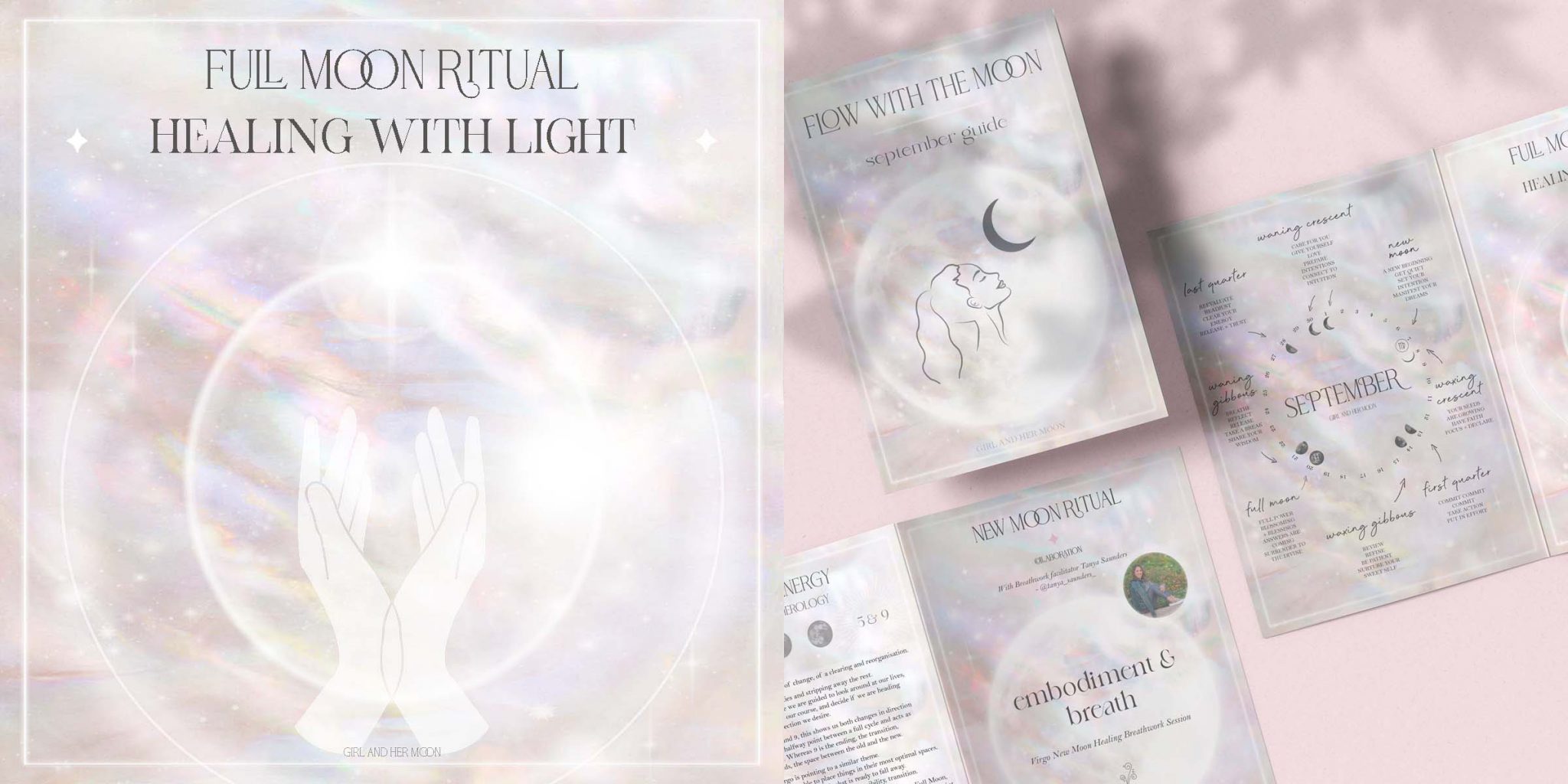 If you are already a member – sign in to your dashboard here.
For your zodiac horoscope, be sure to check our Instagram the day of the Full Moon – Kapualani has created Tarot Readings for the zodiacs! x
All the love, always, Jordane x