This energy is about ridding Karma and achieving the impossible, because with this ambitious Capricorn energy, anything is possible.
Capricorn rules goals and ambitions, and with this beautiful Lunar Eclipse energy, the results of our actions, work, inaction and/or progress will be shown in big ways. We have the cosmic support right now for major progress, for achieving something we never thought we could – or, if you haven't been handling things well up until now, we can be shown 'failure' or 'loss', but really, this is your chance to start again with the new insights, knowledge and wisdom that you now have.
The Full Moon Lunar Eclipse in Capricorn is all about ending a time of hardship. It is about letting go of a career or life direction that just isn't bringing fulfilment – no matter how attractive it looks on the outside. Meaning, fulfilment, love, excitement – these are the things your soul is calling for. Creating a life that you wake up to every day with gratitude, that resonates with your heart and soul entirely – that. It's time for that.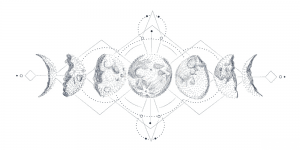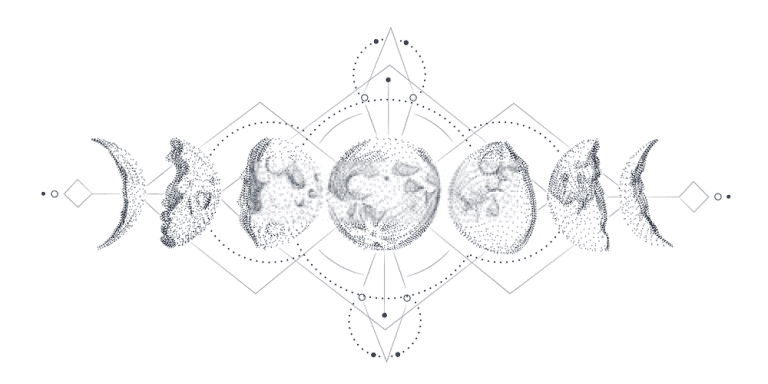 Whatever your soul is calling for, yearning for or pulling you towards – throw yourself into it. Whatever is lighting a fire within you, go for it! This is such a wonderful time for a positive transformation, use this energy to your advantage. Create, change, let go, leap.
If you are holding back from making a move, or from channelling this intense energy you can expect to feel frustration – find your passion/outlet and drive this energy towards it. For any guidance on flowing with this energy instead of against it, click here for a personalised Full Moon reading.
You may find yourself with extra responsibilities, more on your plate, and the need to take things a little more seriously. Focus, attention and sticking to the plan are what will really benefit you during this time. Being reckless, impatient or irresponsible doesn't have its place here in this energy.
Keep in mind this Lunar Eclipse energy lasts six months (Full Moon energy lasts around 4-5 weeks) – so it's within the next 6 months that you can expect these massive changes. Hold on tight, it's going to be a big second half of the year!
P.S you can find the times and dates of the full Moon around the globe at the bottom of this blog.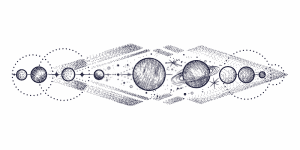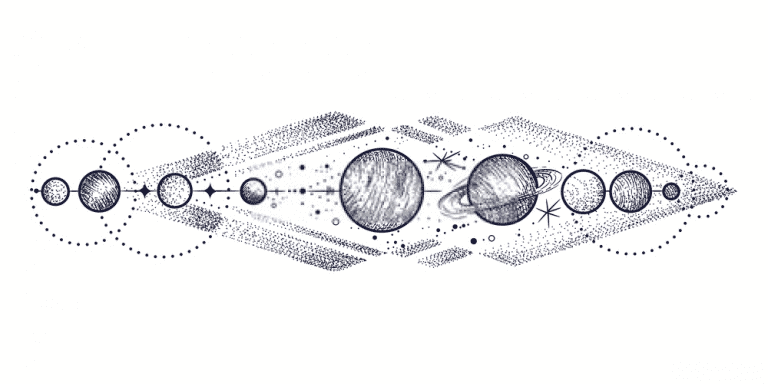 SATURN, PLUTO & NEPTUNE – HEALING FROM THE PAST & RISING UP
Restrictive Saturn, transformative Pluto and Illusive Neptune will all be triggered by this Lunar Eclipse – and they are all in Retrograde! So – it's time to come to terms with your past.
It's time to stop the cycle. You don't need to replay the same story over and over having your past traumas and emotions dictate your life. It's time to let go so we can break this cycle. Dealing with hurtful past traumas and built up emotions isn't always exactly… comfortable. However, facing them now for the last time and expressing all that is truly in your heart is what you need. This will open the door to move forward with a new 'lightness' to you and certainty in your heart of the path you are on.
Our dear Pluto, the planet of regeneration, transformation and death, is incredibly close to the Moon so you can expect a very influential ending to the month of July. This energy can take the power away from any orthodox/stern authoritative situations within the next six months. Whether this be personal or collective – our consciousness will be rising up with intense passion and desire for our voices to be heard.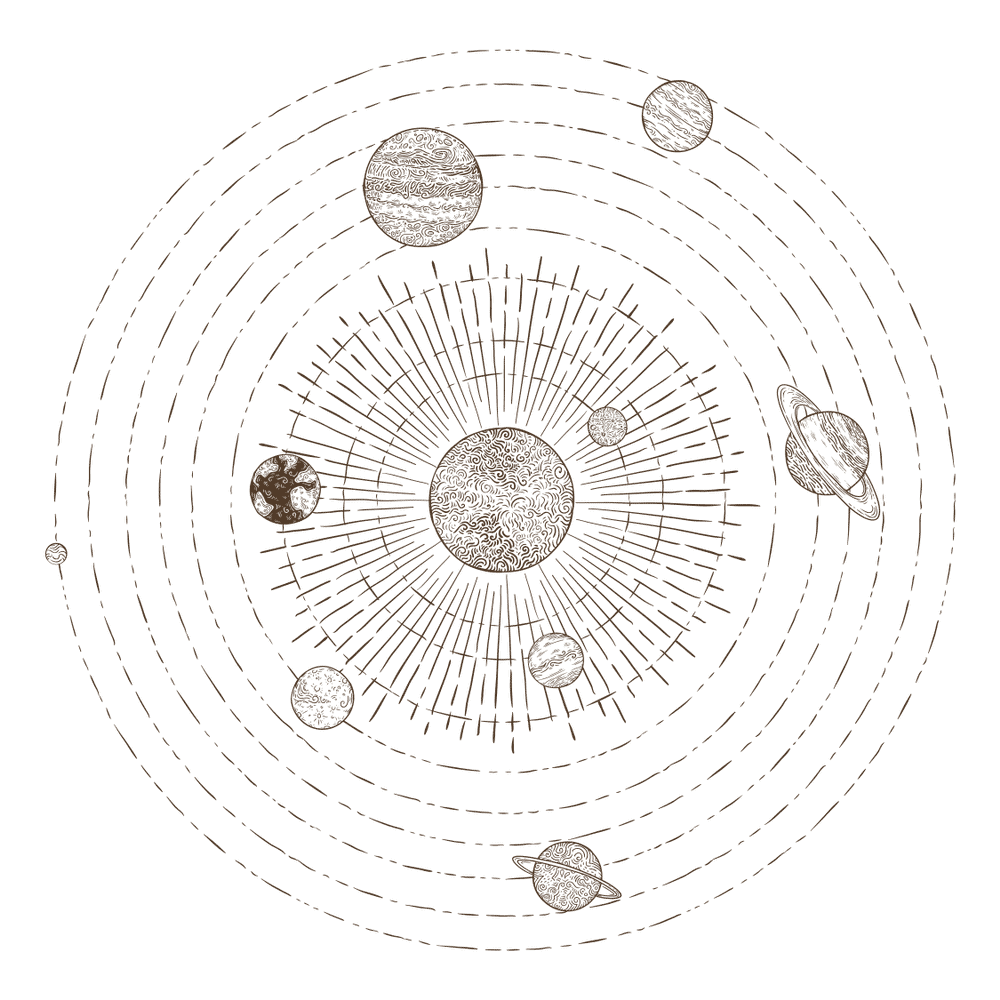 HOW IS THIS ENERGY WORKING WITH YOURS?
As always, this is the general energy around your Sun & Rising Sign. To truly understand how this powerful energy is working and showing up in your life we must look at your full Natal Chart.
ARIES & ARIES RISING
UNWANTED GOALS & AUTHORITY BE GONE
What do you want to let go of? Really. Sit down with yourself, go over goals relating to your career. You might realise it's time for a change. You might also find yourself really just not wanting to deal with authority figures – moving goals around to support this.
Your soul mission is calling to get over your fears and do what you were born to do – the world needs you!
TAURUS & TAURUS RISING
TRADITIONAL BELIEFS BE GONE
Infinite possibilities are headed your way Taurus – but you need to get out of the way and allow them to reach you! It's time to let go of any negative beliefs that have been holding you down.
This will open doors upon doors upon doors into self-love. Have fun, take your time, embrace the new you.
GEMINI & GEMINI RISING
UNHEALTHY EMOTIONS BE GONE
You are a caterpillar transforming into a beautiful butterfly. But there are a few things you need to let go of Gemini: Mars and Mercury are in your house of communication, so you'll want to cut through the BS and stop needing to explain yourself over and over again. Remember who you are and what you're capable of.
CANCER & CANCER RISING
NEGATIVE RELATIONSHIPS BE GONE
All the times you stayed quiet just to make others happy are no longer tolerated. Is there balance in your personal or professional life? Are you happy with current situations? If not, it's time for a change. Speak your truth, make your peace, and say your goodbyes if you need to.
LEO & LEO RISING
ALL NEGATIVITY BE GONE
The show must go on, Leo. Just know that you might have to put in a little extra work now to see a big payoff later – one that will definitely come. But in order for this to happen, you need to make sure you're tending to your mind, body, and soul by creating a positive environment for yourself.
VIRGO & VIRGO RISING
FEAR OF HAPPINESS BE GONE
What do you want to be known for, Virgo? You're a unique being, so why not embrace it and share your gifts with the world? Do you still enjoy your job? If not, what can you do about it? Only you truly know the answer. Find what makes you happy and whether you like it or not, your happiness is forever a priority. Start tapping into your individuality.
LIBRA & LIBRA RISING
FAMILY OR ANCESTRAL KARMA BE GONE
Your relationship with authority figures and elders is just as important as the one you have with yourself. And if not now, when? Be flexible when it comes to meet-ups. Sure, it can be hectic when an old long lost family member suddenly pops into town, but right now, it will benefit you.
SCORPIO & SCORPIO RISING
NEGATIVE THOUGHT PATTERNS BE GONE
Time for fun Scorpio! It's been a long ride, but you finally made it to the other side. Don't be afraid to speak up about what you've done good or bad – and so what if people in your environment are judgemental? This simply means you've outgrown your old ways and mindset and found ways to embrace the true you, warts and all. Bravo!
SAGITTARIUS & SAGITTARIUS RISING
ALL THAT DON'T' VALUE MY WORTH BE GONE
You are such a powerhouse Sagittarius and freedom is forever calling your name. For you, it's time to own up to your self-worth. Your time, money and energy are worth so much. Let your worth support this, possibly high budget, lifestyle that you're wanting for yourself.
CAPRICORN & CAPRICORN RISING
STAGNATION BE GONE
If you don't have the life you want, what are you going to do about it, Capricorn? Shed, shed, shed. The new you is on the way and you will be feeling super strong now, actually, the feeling has been there for some time now but now you can feel it really bubbling up to the surface.
You are not your past. Instead of letting it define you or hold you back, learn from your experiences and move on with this new wisdom.
AQUARIUS & AQUARIUS RISING
ALL KARMIC DEBT BE GONE
Aquarius, surrender.
Not everyone is gifted with the art of letting go, but you are one of the brilliant few that are. So, what's stopping you? You'll find yourself inspired by others – if they can achieve their dreams, there's no reason you can't too.
Pay attention to your dreams. Don't be afraid to speak up when something isn't for you.
PISCES & PISCES RISING
SOCIAL CONDITIONING BE GONE
Mars and Mercury are in the 'daily routine of life' sector of your chart, reminding you to get basic sh*t done in between all that fun. Don't hesitate to put your foot down about sharing responsibilities. While you're happy to do your part, that doesn't mean you should do everything.
You have another party to get to, after all. It's time you start tapping into your unicorn magic and connecting with likeminded individuals who share your same fantasies. Being you is all you need to do.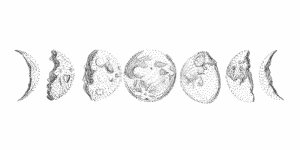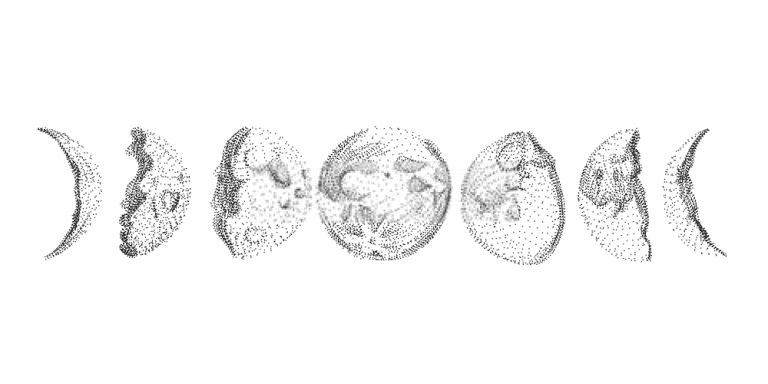 RELEASE THE UNWANTED – YOUR FULL MOON & LUNAR ECLIPSE RITUAL
As I'm sure you've realised by now – these energies will be completely transformative. We are being asked to uncover our authentic selves, release, purge, and let go of old patterns and ways of being.
You will know what you want to let go of – perhaps old beliefs or ways of being that aren't serving your souls true purpose? What is time to let go of to embrace this new life that is in alignment with your whole being?
SACRED SPACE
Create your sacred space to perform your ritual – preferably at night, outside under the moonlight.
You will need:
Paper & pen (post-it-notes will be easiest)
Fire-proof bowl/pot & matches/lighter
Candles to represent the Fire Element
Water (to put out the fire afterwards) to represent the Water Element
A cleansing incense to represent the Air Element
Crystals to ground the energies and represent the Earth Element
RELEASE
Meditate and focus on your intent to release. Light candles and/or burn incense that correspond with your intention to clear or release. Look to the skies and breathe in the night air.
Write down on separate pieces of paper or post it notes what it is you want to release or change. Don't analyse or suppress the feelings – just let out and write down whatever comes up, even if it sounds silly.
Believe and know you can be more of who you are. To live more fully your passion or calling. To let go of anything that is not working in favour of your soul's evolution.
One by one, read aloud each piece of paper as you burn and throw them into the fire-proof pot.
Remember that your words have power. Say 'Be Gone' loudly and feel the releasing, freeing energies.
You can expect heightened emotions – sit with them without judgement and write down whatever it is you feel as you are releasing and burning each intention. You may feel you need to end, acknowledge or adjust something in your life.
Make it fun!
Put out the fire and be mindful when dealing with candles and fire. Always think safety first.
With Love and Light Always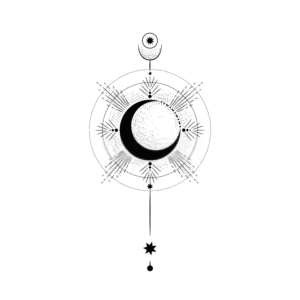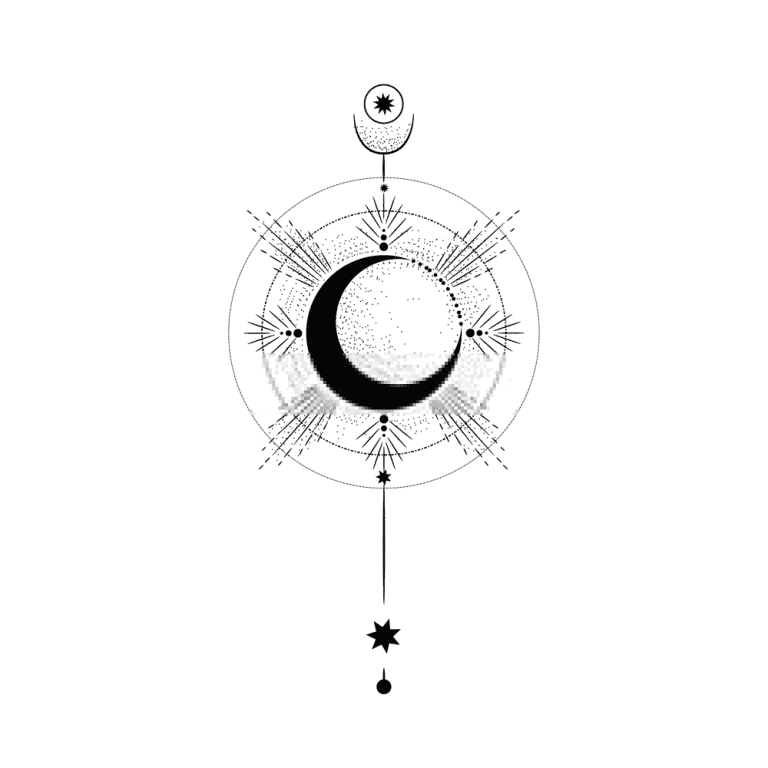 FULL MOON + LUNAR ECLIPSE TIMES + DATES
| | |
| --- | --- |
| Los Angeles, San Francisco & Vancouver | 16 July 2:38 PM |
| New York & Toronto | 16 July 5:38 PM |
| London, Manchester & Dublin | 16 July 10:38 PM |
| Paris, Rome & Berlin | 16 July 11:38 PM |
| Athens, Istanbul & Helsinki | 17 July 12:38 AM |
| Tokyo | 17 July 6:38 AM |
| Sydney, Brisbane & Melbourne | 17 July 7:38 AM |