With the deep knowing that within you is where your magic resides, we are here to simply witness that in you.
To hold you while you discover yourself.
To love you while you are still learning to do so.
And to welcome you into your greatest initiations.
♡
Girl and Her Moon is a collective. A community. A sacred space. A container of becoming. A company. A mirror. A loving best friend. A brand. A team. A journey. A teacher. A revealer. A healer.
It is many things.
But mostly, it a space for you to step into and be recognised for all that you are, and in turn, recognise yourself for all that you are.
♡
As a team, we explore the journey of recognising and returning home to self through a few different avenues;
⊹ Flow with the Moon Membership ⊹
Explore yourself through meditations, energy sessions, live circles, astrology, and tarot. Feel safe and supported by community. This membership is largely created as a mirror, where we are witnessing astrology and cosmic movement in order to witness ourselves and our movement.
⊹ Astrology Readings ⊹
Explore your complexities, layers, mysteries, magic, divinity, humanness. Unravel the layers upon layers upon layers of who you are. Bring yourself into your awareness. Unearth your natural movement and flow. Learn to understand and work with your unique essence.
⊹ Tarot Readings ⊹
Step into a safe container of healing where we let the cards be our mirror. A mirror of our current energetic, mental, and emotional state, as well as what we are creating with those states of being. Empower yourself as you remember that you are your life's creator.
♡
The faces of GAHM: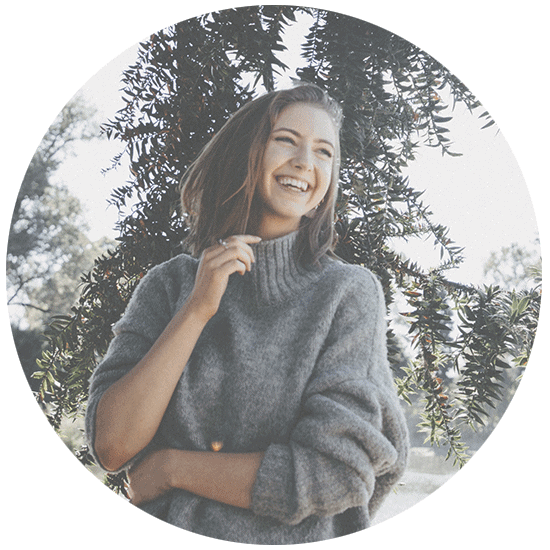 Hi beautiful, I'm Jordane.
I'm from Melbourne, Australia. I founded Girl and Her Moon in late 2018 with a simple Instagram page, with no idea of the global empire that it would soon bloom into.
I'm a writer, energy and soul guide, intuitive astrologist, akashic record reader, and many other labels that could never fully grasp my magic or the passion and desire I have to serve.
I am inspired, every single day, to be the mirror for you to see all that you truly are, you in all your infinite abilities, in total expansion, in infinite opportunity and power – this is my guiding force and the foundation of what I bring into my work.
With so much love, you can connect with me through our Flow with the Moon Membership and Activations.
Originally from the Land of the Fairy Chimneys, Capadoccia Turkey, when I was young my family migrated to Australia where I spent my childhood travelling and roaming around the hot outback eating directly from the Earth.
I have been working in the Spiritual world for over 25 years through various modes such as Tarot, Energy Healing, Numerology, Astrology, and Art. I have studied in Naturopathy, Reiki, Bioenergy Healing, Pranic Healing, Quantum Energy Healing and have a keen interest and passion for so much more.
My passion and path in this life is to enlighten and heal Souls from all walks of life, to help make your journey smoother and filled with even more joy, magic, and growth.
You can work with me through the Flow with the Moon Membership, Tarot and Energy Healing.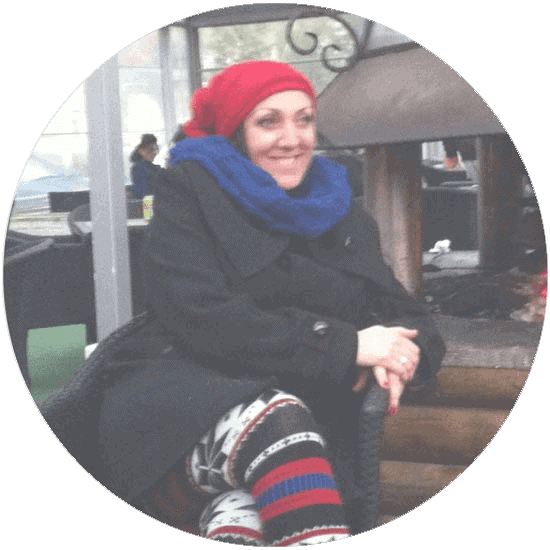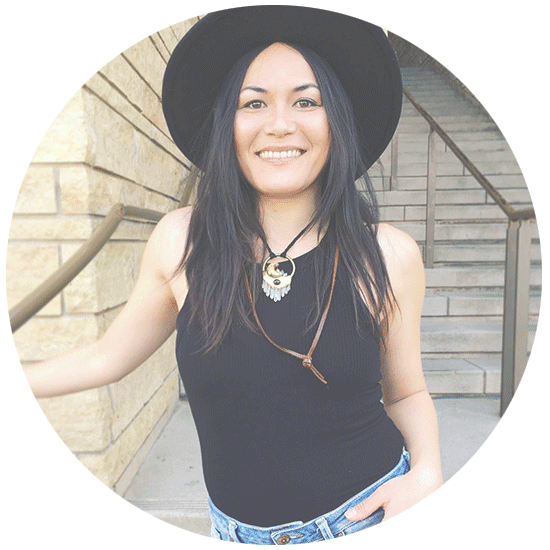 Aloha, I'm Kapualani!
Being from Hawai'i, my Spiritual Path has led me to live and travel all over the U.S. and World.
I am a natural-born healer, intuitive, medical intuitive and overall clairsensitive—gifts that were inherited from both my parent's lineages. This sacred connection has been the driving force for me throughout my entire life's journey, since childhood.
I engage various modalities of SoulSpirit Work such as: Mysticism, Shamanism, Ancestral, Mediumship, Quantum Field, Vortex, Tarot, Oracle, Astrology, Numerology, Dream Interpretation, Chakras, Pranic, Shadowork, Akashic, EFT Tapping, Breathwork, Mentorship and more…
Whether discerning the mundane—from problem solving and goal setting; to peeling away the infinite layers of limitless possibility potential, it is my honor to support you through Flow with the Moon Membership, Tarot and Energy Healing.
Hi, I'm Noush!
I'm an intuitive astrologer who believes in the healing power of focused energy.
My goal is to provide insightful readings that come with practical tools and guidance methods to help you navigate your own challenges in a way that is useful and easy to digest.
From a young age, spirituality has always played an important role in my life. My family roots date back to the ancient Persian civilization that believed in the power of our thoughts creating our reality and so I am constantly curious to learn more about the science of spirituality, through topics like the physical and quantum properties of nature, human psychology, energy healing and self-development.
Gaining knowledge in these areas of research, along with my understanding of personal and collective astrology helps me unlock greater compassion and clarity to move in the downstream current of life and my vision is to bring the same meaningful guidance, compassion or assurance for you in times of confusion, frustration or uncertainty, through the healing art of Astrology in Astrology Readings and the Flow with the Moon Membership.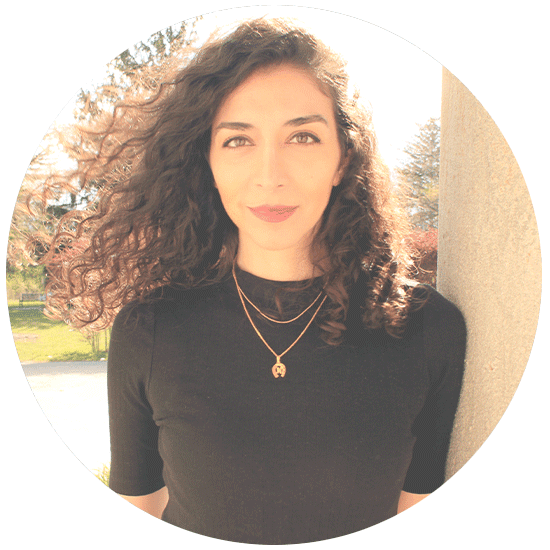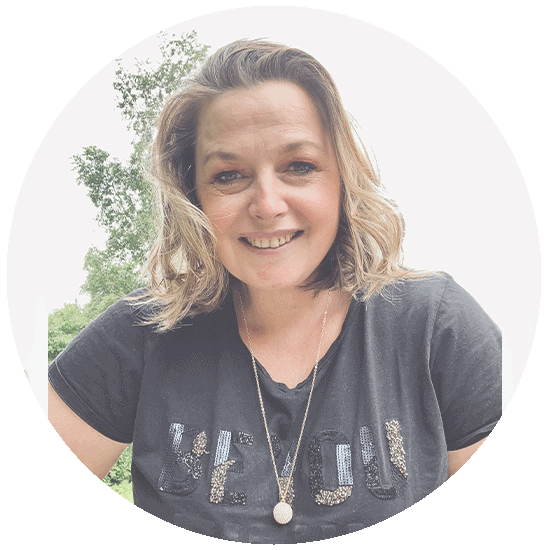 My name is Zofiia Rose, and I am an intuitive Card Reader.
Ever since I was a little girl, I have always been able to sense and communicate with energies not visible to the eye.
My strongest belief is in love. I truly believe that love is the highest frequency there is, and my biggest wish on this planet, and my mission, is to feel, sense and share that love to all those in need of it.
Through my Intuitive Card Readings, I will share this love with you, and from the energy of your guides, heal you with the words they present to you. No matter if it is a business reading or a more personal one.
My biggest wish is to make you feel seen, heard, felt, and recognized as the true being you are, as the magnificent human being that you are, with all the potential you hold and consist of. My readings usually bring a spark of joy, trust, boost of motivation and a stronger belief in yourself, your business and life again.
My home is in Denmark, but I truly feel like an old American soul, and one of my biggest dreams is to go to Hawaii and experience the magnificent energy that resides there.
I feel honored to support you and guide you, through Girl and Her Moon, in any Tarot Readings possible and the Flow with the Moon Membership.
I always felt stuck between worlds. A little of this but not enough that to be identified as, fill in the blank: womxn_queer_non-binary_latinx_American_Puerto Rican_an artist.
My journey into the mystical came from my utter confusion about life and what we're all taught is it's true purpose; to be "happy", mostly because I'd never seen anyone who genuinely seemed to be. As I investigated new ways of living and being through traveling, I learned about the myriad of spiritual practices and beliefs around the world, which ultimately led me to huge paradigm shifts.
I was finally able to make the connections I had long been seeking. Diving deep into Evolutionary Astrology, Kundalini Yoga, Ayurveda, Biophilic Design and Natural Living simultaneously provided me an anchor and a buoy, so that bridging worlds no longer felt problematic. Through devotion to the mystical and studying the cycles and rhythms of life, my soul began to finally find peace. In the last 5 years I've crossed the threshold into holding space for others and now teach in ways informed by these phenomenal traditions.
As I've learned to live my astrological chart, happiness (which once felt illusive and mystifying) has found me more and more each day. I also found my true home, with my partner Emily and our Chiweenie, Sidney, in the woods, amongst the stars, in the Hudson Valley of New York, USA. I'm blessed to share this work with you through Astrology Readings and the Full Moon Sacred Circles for Flow with the Moon Members.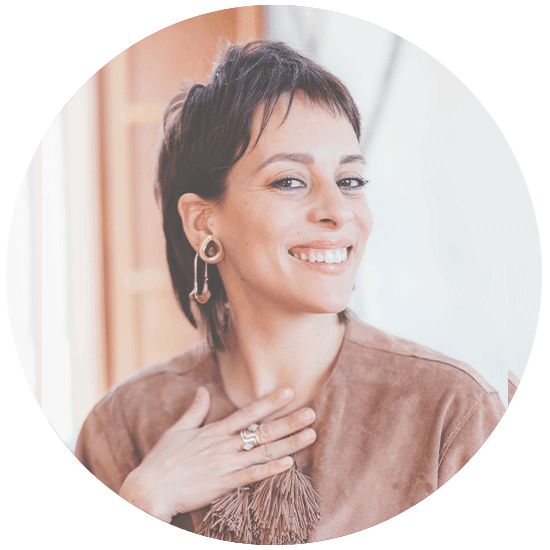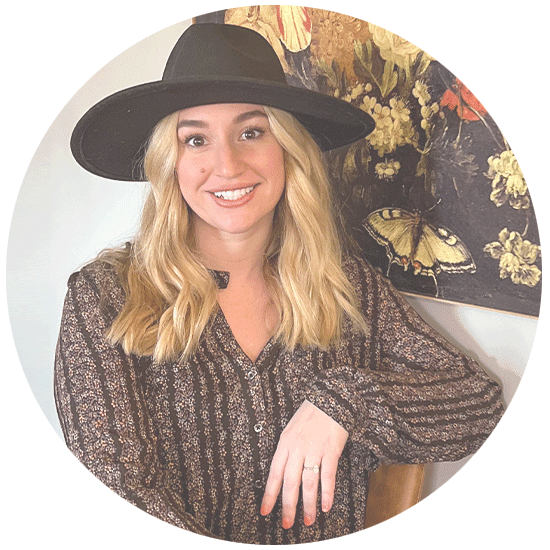 Hi! I'm Brandi, the Online Business Manager for Girl and Her Moon.
The Universe led me to Jordane and I could not be more grateful. I've previously spent years working in corporate healthcare and then transitioned into working for a specialized division of the United States Government. It didn't take long to recognize the need to shift into something that is more aligned with soul.
I've been enrolled in the Dharma Coaching Institute and will be graduating in May 2022 as a certified Soul Purpose and Spiritual Life Coach. I love to support others to live their life with passion, honor their own happiness, and help to navigate their spiritual and self growth journeys.
I love to write and use my blog and social media accounts to express my creativity. As an Aries, I'm most liberated and at peace when near the water. I currently reside in Ohio, USA, where the grass is green and my garden is luscious, but I'm manifesting having a second home where I can walk on the beach every morning.
I'm thrilled to be sharing this space with each and every beautiful soul here. I'm honored to connect through all of the Girl and Her Moon platforms.
If you only take one thing from Girl and Her Moon, let it be this; you are seen, you are never alone, and you are absolutely amazing.
Jordane, DilosH, Kapualani, Noush, Zofiia & Georgia